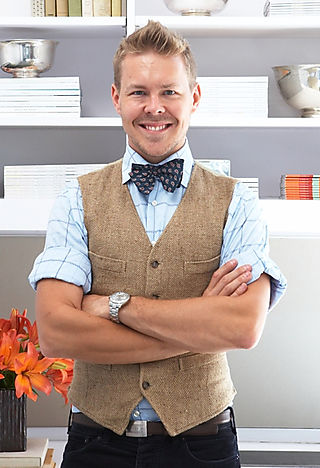 OK-I might be a little late to the I heart Eddie Ross party but I have to say, I'm kind of obsessed with him! I mean, seriously…how cute is he?! And the guy does it all… decorating, floral styling, cooking, entertaining, you name it. Plus he's super crafty, makes a mean table setting and has a very fab apartment in Hell's Kitchen. (See below for photographic record of Eddie's many talents.) I'm also utterly obsessed with his blog. It's filled with lots of inspiration and allows us the opportunity to follow him around the city as he shops the flea markets and antique shops, tackles fun decorating projects, highlights some of his favorite finds and shares useful tips for enhancing your home. I especially like his shopping posts and enjoy reading how he imagines the second life that he'll give to some some old piece of furniture or serveware. It's food for my design obsessed soul! For more on Top Design Contestant/Martha Stewart Living Editor/Blogger/Lifestyle Guru Eddie Ross, visit his blog here and prepare to channel your inner Martha!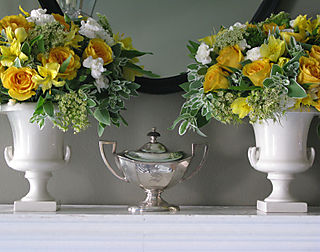 Here's one of Eddie's gorgeous floral creations…corner deli flowers placed in a pair of ironstone urns scored during a recent antiquing trip. He probably whipped this together in like four minutes.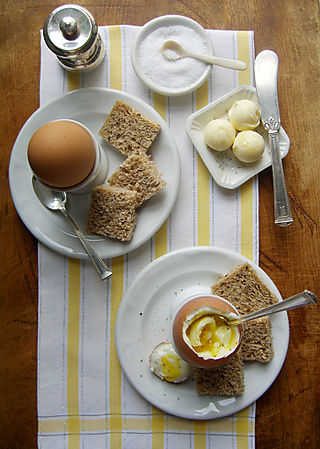 One of Eddie's favorite breakfasts…soft boiled eggs served with toast and French butter. Doesn't this look picture perfect? He used a melon baller to achieve the flawless rounds of butter. How Martha! The eggs are served in porcelain egg cups he found antiquing in Connecticut. Does one really need egg cups? Highly doubtful but seeing this photo makes me think I do!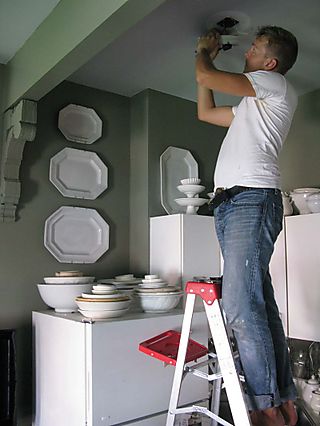 Here he changes a light fixture. If it were me I'd be afraid of electrocution but it look like he knows what he's doing.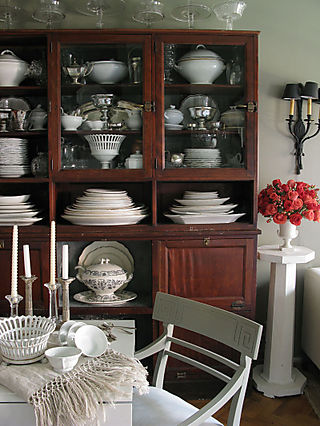 This old pharmacy cabinet found at a junk shop was refinished with a little bit of sweat equity and elbow grease. The end result looks incredible here in his dining area where it houses his massive collection of glassware, serving pieces and table linens.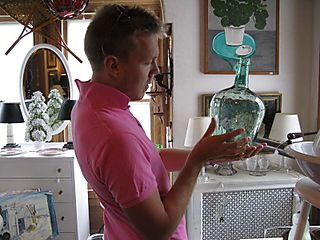 Here he shops…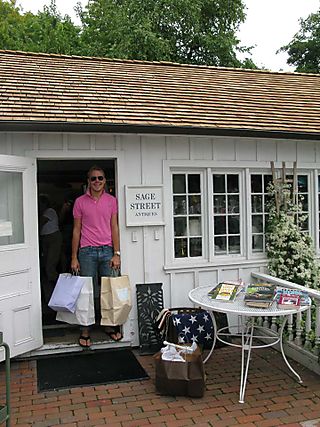 And he shops with much success!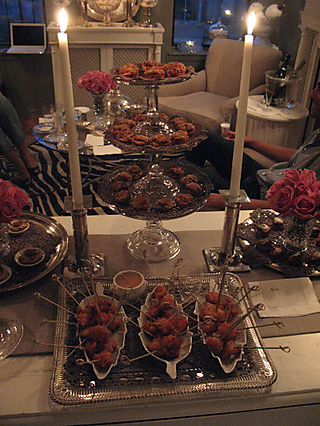 Here his many talents are on display…an artful tablescape, beautifully arranged lavender roses, vintage silver and glass serving pieces and home made hors d'ouevres which include coconut shrimp, filet and horseradish toasts, bite sized quesedillas and carmelized onion tartlets. Did I mention he also went to culinary school?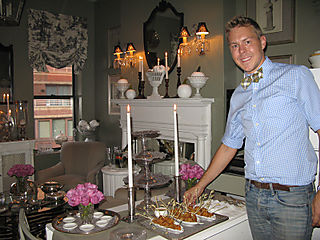 Eddie and his lovely table setting…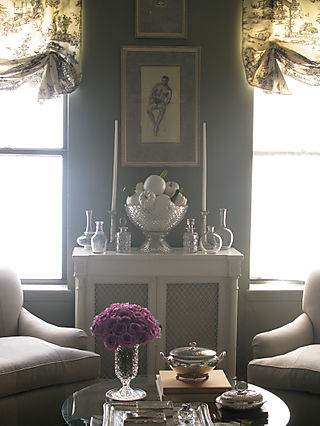 Another shot of his amazing apartment which will be featured in next month's Domino!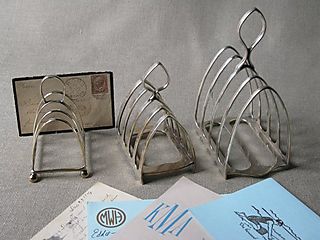 Here are a few antique toast racks re-purposed as letter sorters. Such a great idea!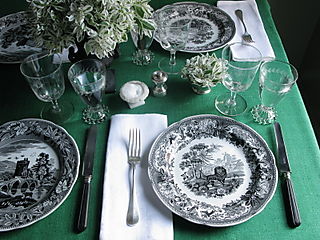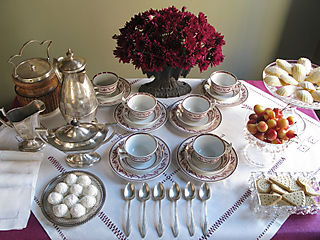 And finally, more of Eddie's beautiful table arrangements. Love!