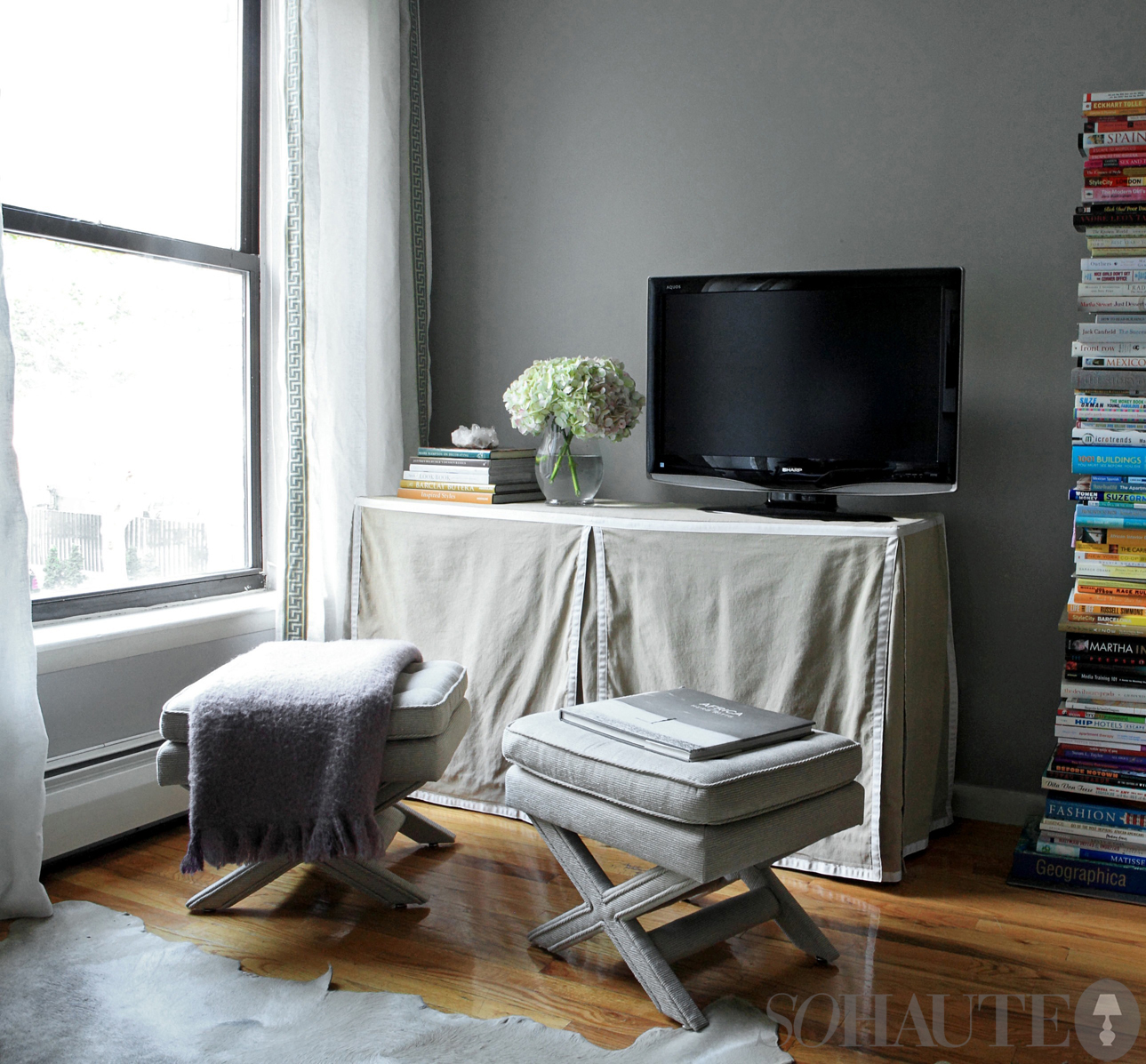 I've always loved the look of X benches so when I spotted a vintage pair at the
Brimfield Antique Show
a couple of years ago, I quickly snapped them up without thinking twice! Here is what they looked like when I got them: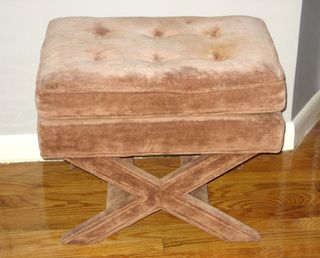 The ugly pinkish-orange upholstery was dingy and dirty and the coiling inside was broken so when you sat on them you sunk down into the seat. Needless to say these needed an overhaul! I decided to re-cover them in a neutral yet textured fabric that was durable and I chose
this cotton blend fabric called "burnish"
from Calico Corners in a light linen color with a textured stripe pattern.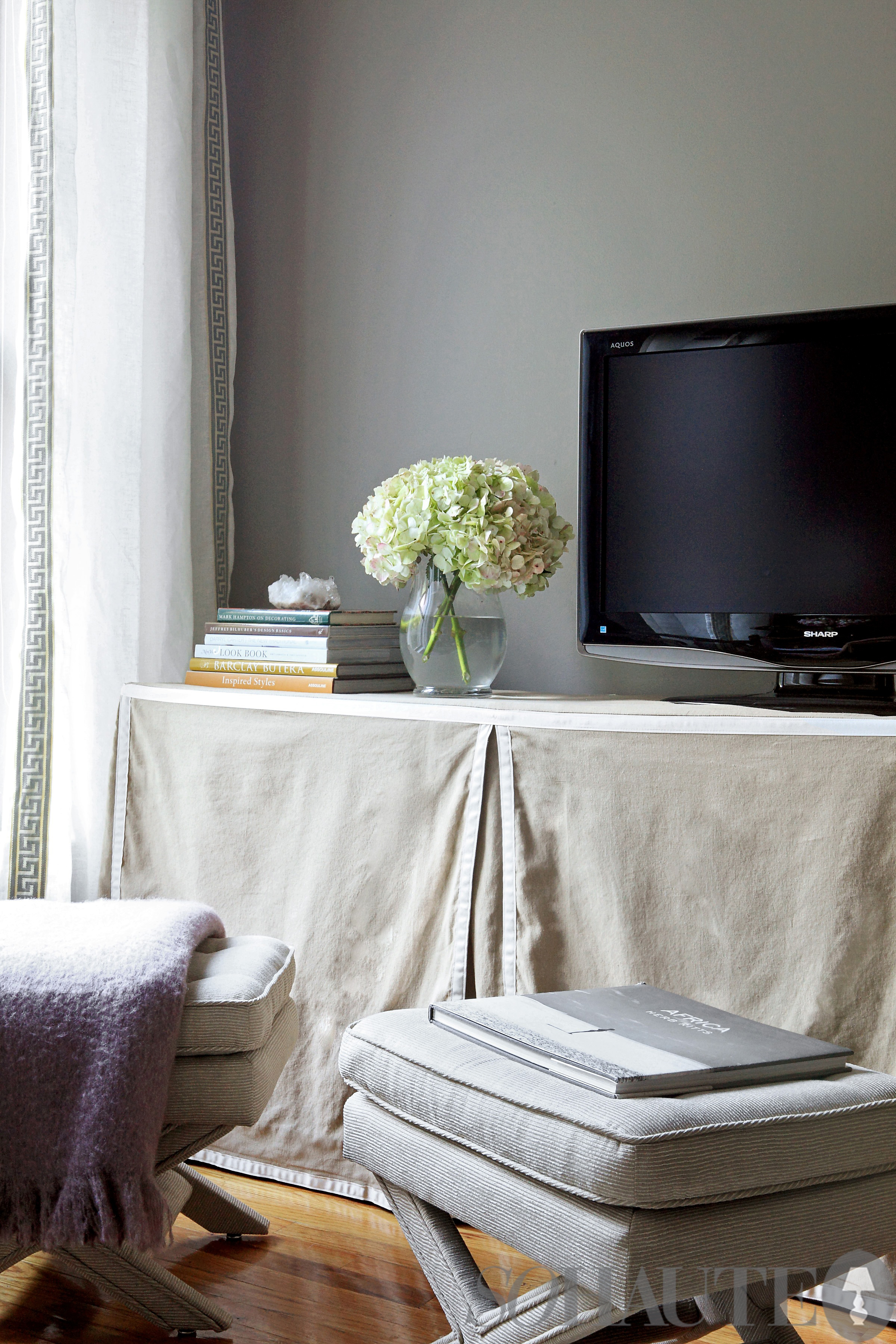 Here's the after shot. You can click on the photo to enlarge and see the detail of the fabric. I love how they look in my space and they're great extra seating for when I'm entertaining. Below are some inspirational photos of X benches I'm loving as well as how you can get the look!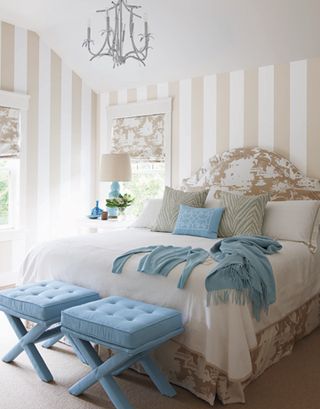 Room by Meg Braff as featured in House Beautiful. Photo by James Merill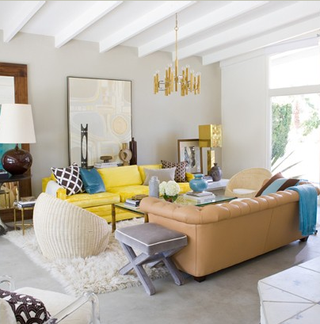 Room by David Jimenez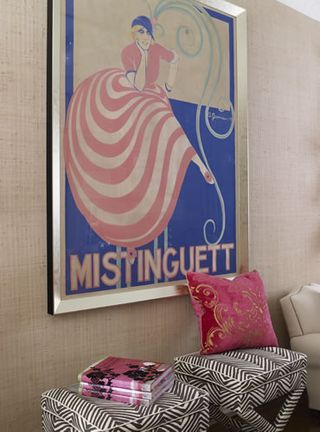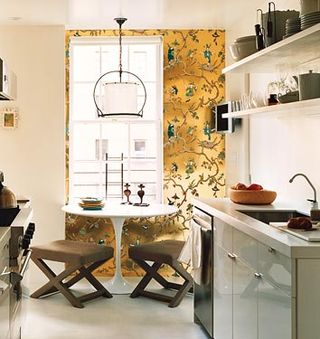 Room as featured in Domino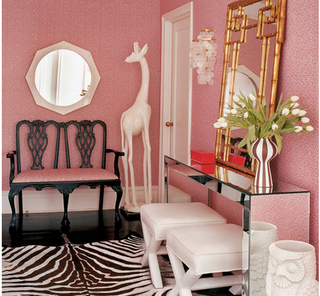 Room by Jonathan Adler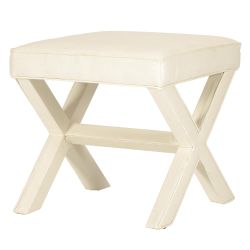 X-Bench from Ballard Designs, from $179
If you want to get the look, Ballard Designs offers this stylish x bench which is available in a wide array of fabric selections. They even have an option where you can send in your own material for a custom look. You can check it out here!