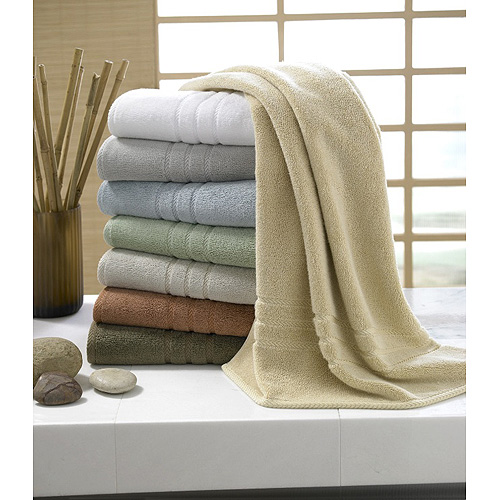 What: Eko Luxe Bath Linens by Kassatex
Why: They're made of certified organic cotton and naturally sustainable bamboo fibers as well as all natural dyes which makes them completely eco-friendly.
How: I discovered these while shopping for organic cotton towels to replace the gnarly and worn towels I've had for the past 7 years. (Part of my attempt to start the new year of fresh) I absolutely love them…they're extremely soft and plush!
Where: Available at Gracious Home in New York as well as on their website. And currently on sale at Sears.com!