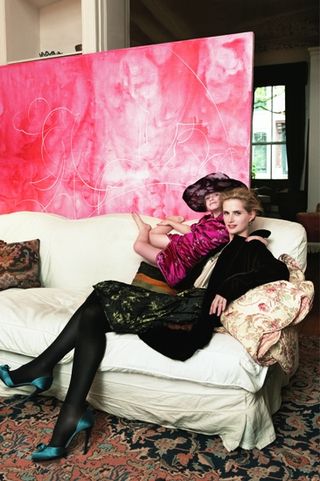 Photo: Vogue
If you're an Elliott Puckette fan like me you'll be happy to know that the Condé Nast Store is currently offering a limited-edition Puckette print for sale.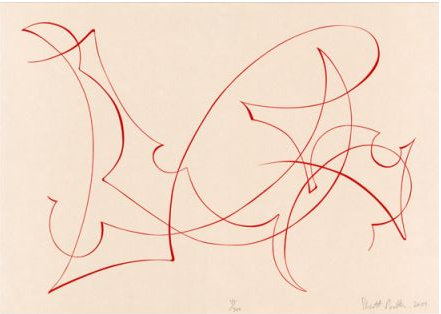 The print was created exclusively for Vogue magazine and is 15″x20″ unframed at a cost of $374. A framed option is also available.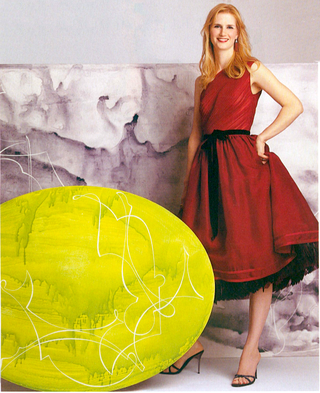 In case you're not familiar with Elliott Puckette, her abstract works of art art are the result of a laborious process that involves multiple applications of gesso, and ink, usually on wooden panels or paper, combined with the etching of calligraphic lines and strokes, done with a razor blade. Her works currently reside in the permanent collections of prominent institutions such as the Whitney Museum of American Art in
New York, The New York Public Library and the Fogg Art Museum
in Boston. They are also sold in some of the most prestigious art galleries in the world.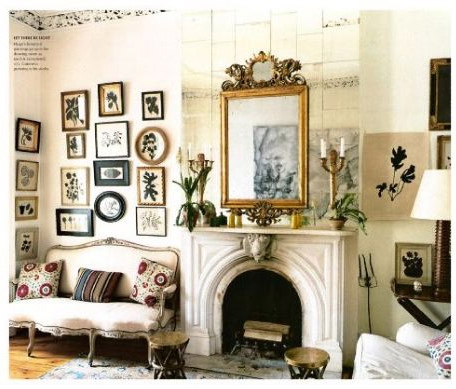 The Guinness/Puckette Residence, as featured in Vogue
Puckette also happens to be the wife of British artist Hugo Guinness. The couple's home was featured in Vogue and can be seen in the book Vogue Living: Houses, Gardens, People. You can purchase Elliott Puckette's limited-edition print here.