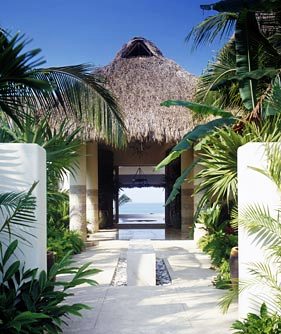 A home designed by Martin Lawrence Bullard
Since I'm fresh from vacation and still have the beach on the brain, a post on beach houses seems in order! I always say that one day I will own a beach house of my own. I love everything about the beach…the sun, the sand, the surf…there's just something about a being near a beach setting that puts me at ease. If I were lucky enough to live right on the ocean I'd want to design my home to include lots of floor-to-ceiling windows which allow me to enjoy the sweeping oceanview vistas and the cool ocean breeze from anywhere in the house. Below are a few examples of well-designed beach homes where gorgeous oceanview vistas take center stage.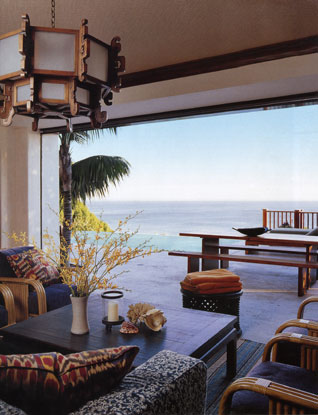 This is Cindy Crawford's Malibu beach house designed by Michael S. Smith that features an open, airy floor plan with panoramic views of the Pacific visible from virtually every room.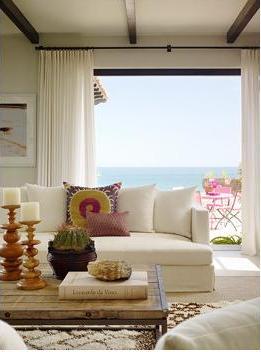 One of my favorite beach homes is this coastal Mexican retreat by Chicago based designer Kara Mann located in San Jose del Cabo.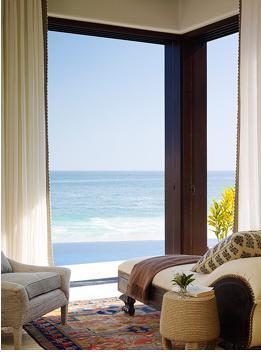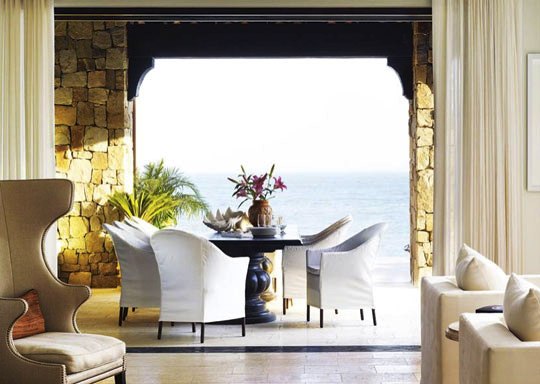 Like Crawford's home, this space features expansive ocean views from every room in the house.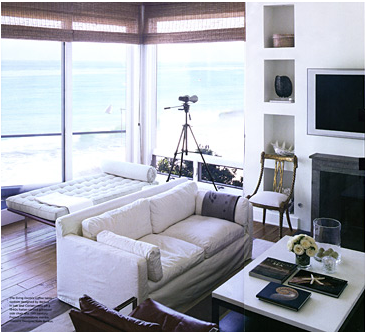 This Malibu beach house featured in the Nov 08 issue of C Magazine was designed by Nate Berkus.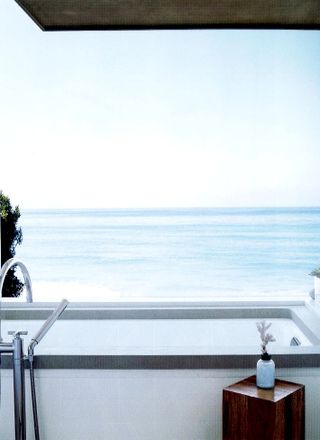 Even the bathroom features an endless view of the sea as it's focal point!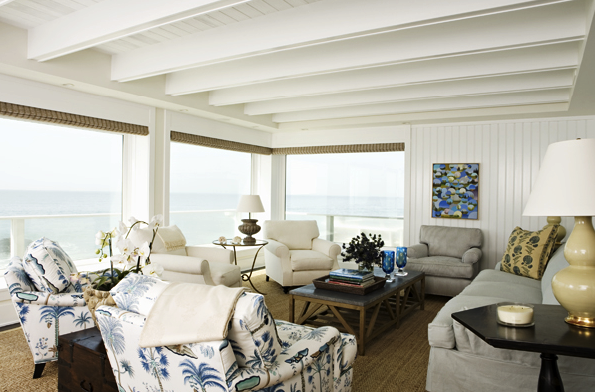 I think that LA based designer James Radin is a master at designing chic beach houses. Radin is widely known for having designed the stylish beach house for Diane Keaton's character in the movie Something's Gotta Give. Above is a living room from his portfolio that was designed to take advantage of the gorgeous oceanview vista.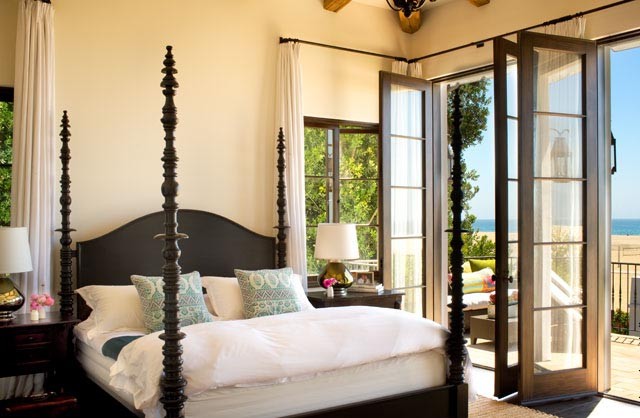 This bedroom from a home in the coastal city of Pacific Palisades, CA, was designed by KAA Design Group and features modern French doors that open up to a terrace revealing an infinite view of the Pacific. Couldn't you just imagine waking up to this scene every morning? My idea of heaven!