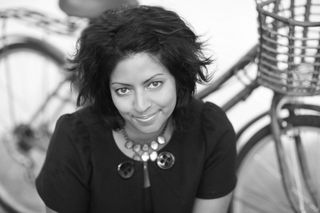 Kishani Perera is a talented LA based designer that I recently had the pleasure of meeting thanks to an introduction by a mutual friend. I had been a long time fan of hers ever since seeing the homes she designed for model/actress Molly Sims which have been some of her most buzzed about projects.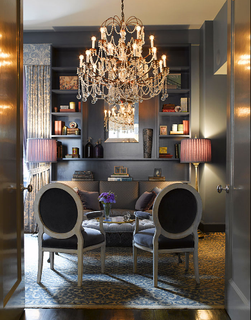 You've probably seen this photo of Molly's Soho apartment which was featured in a 10 page spread in InStyle Home's Fall/Winter '07 issue. It's been published in a few other publications as well and has also made the rounds on the blogosphere.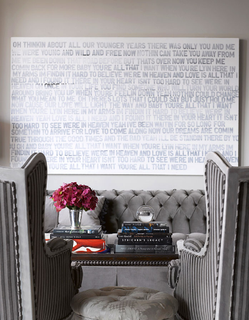 This insanely beautiful apartment is filled with soothing grey tones and gorgeous antiques that Kishani & Molly picked up at the Paris flea markets. I think there's really something special about this space. It's one of my favorite examples of work by any interior designer ever and has a timeless, almost iconic quality that I think future generations of decorators will reference for inspiration.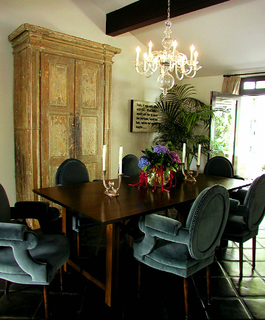 Above are a couple of photos from the other home Kishani designed for Molly Sims in the Hollywood Hills which was also published in a number of magazines and was featured on MTV Cribs and Access Hollywood. Kishani's design style is sophisticated and eclectic and her approach is centered on creating spaces that truly reflect the personality and lifestyle of her clients.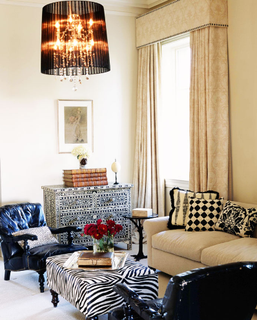 Whether she's designing a modern or traditional space, the result is always fun and fresh…and there's always something interesting and unexpected thrown in to mix things up. I admire her ability to fuse together a variety of styles and periods in her work. I'm also drawn to the variety of ethnic influences that often permeate her designs.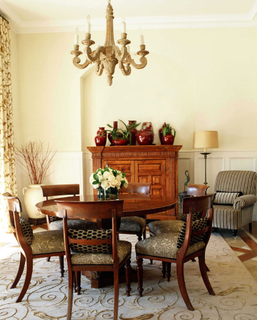 Kishani has always had a lifelong passion for design. She was one of those kids who constantly rearranging her bedroom and experimented with paint growing up but it wasn't until her early 20s that she realized that a career in design was her calling. She studied at UCLA's prestigious Interior Design & Architecture program and then went on to work for a few notable LA designers before launching her own firm, Fuse ID, in 2003.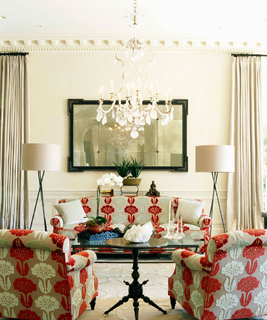 Since launching her company, Kishani's work has been featured in such publications as InStyle, California Home & Design, Cosmopolitan, Glamour and O at Home to name a few. She was also featured in a national print and television ad campaign for American Express and now has a high profile roster of clients which includes celebrities like Christine Taylor and Kate Bosworth as well as a number of top film industry execs. In the brief interview below, Kishani shares more about her work and her inspiration. I hope you enjoy!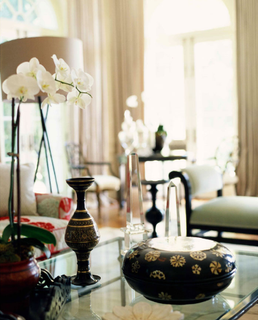 What's your favorite aspect of your job as a designer?
Working with clients who are excited to learn, explore and experiment.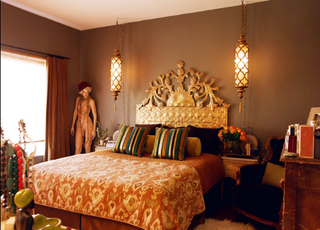 What's been the most memorable moment of your career thus far?
There have been several, but I'd have to say seeing myself on an American Express commercial along with the gold card, which had mine and my company's name on it…pretty amazing!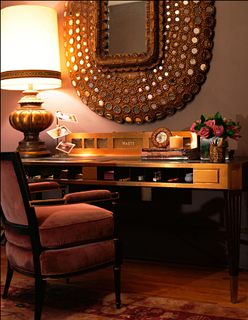 Design your design aesthetic in three words…
Eclectic. Inviting and interesting.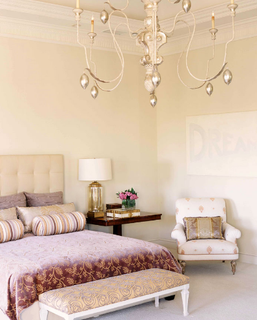 What designers past or present do you admire most?
Hands down, Tony Duquette is my favorite interior designer, past or present.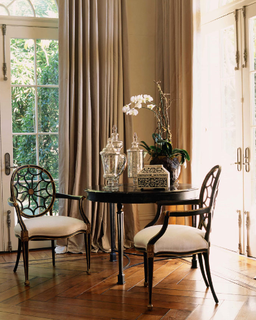 Are you working on any exciting projects right now that you can share?
I'm working on several fun projects at the moment – a great house in Bel Air, another a massive remodel in the Hollywood Hills, a great game room for another client, and a few other cool things!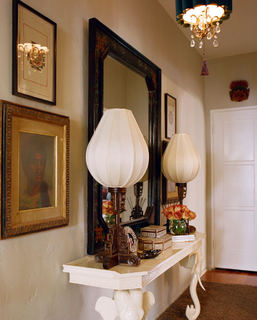 What are some of your favorite places to shop for your own home?
eBay, the best one stop shop!
To see more of Kishani's work, click here to view her portfolio on her website. And be sure to check back tomorrow to read Kishani's top tips for decorating on a budget!