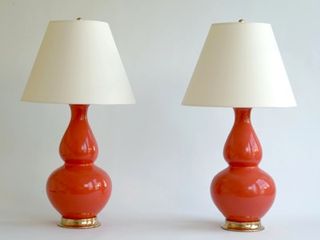 Christopher Spitzmiller
I've been eying a number of gourd lamps like the ones above for my living room. I love this style of lamp not just for the beauty of its shape but for the symbolism that the gourd represents. The gourd is most commonly recognized as a symbol of longevity and good fortune, stemming from ancient eastern traditions where the gourd was once used as a drinking vessel. These bottle gourds were carved from a gourd fruit which is thick-skinned, oddly shaped and similar in nature to a squash or a pumpkin.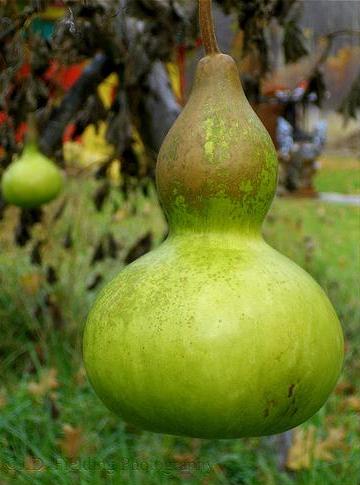 The fruits were often dried and then hallowed out into a vessel used to store and drink water or rice wine. In Taoist and Budhist traditions, it was believed that the gourd was filled with the nectar of longevity and health which was consumed by the Gods. In Feng Shui, it is believed that the gourd, when placed in one's home, will bring longevity and good luck into the lives of its inhabitants. It's no wonder why we've seen gourd shaped lamps used in interiors for so long! Here are some of the gourd lamps that I'm obsessed with right now: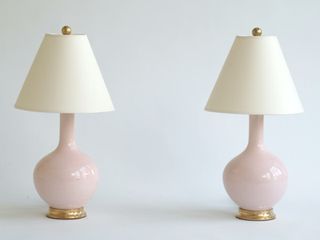 Lindsay Single Gourd Lamp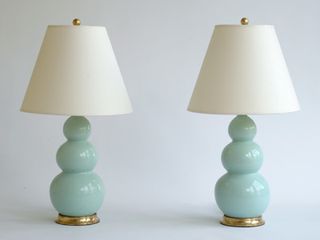 Medium Three Ball Lamp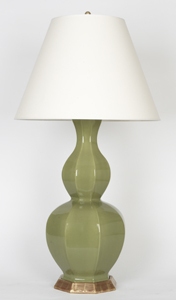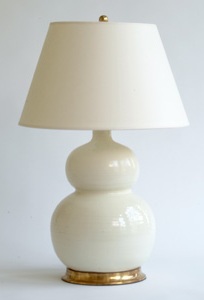 Left: Alexander Lamp / Right:Stout Double Gourd Lamp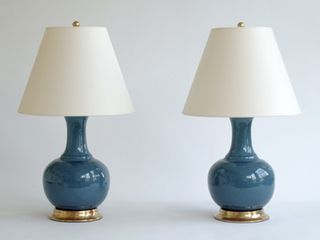 Ridged Single Gourd Lamp
If money were no object I'd buy a pair of Chritopher Spitzmiller's beautifully handcrafted lamps which range in price from $650-$2250 per lamp. I'd take any of the above!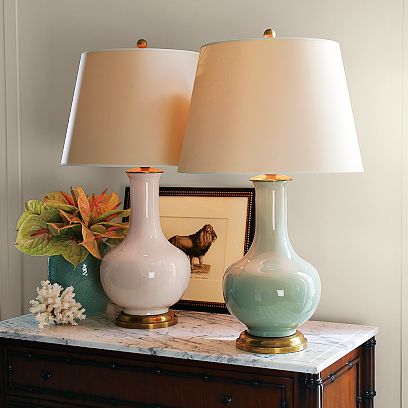 These Porcelain Urn lamps from
Williams-Sonoma Home
could work nicely but are still a bit pricey at $495.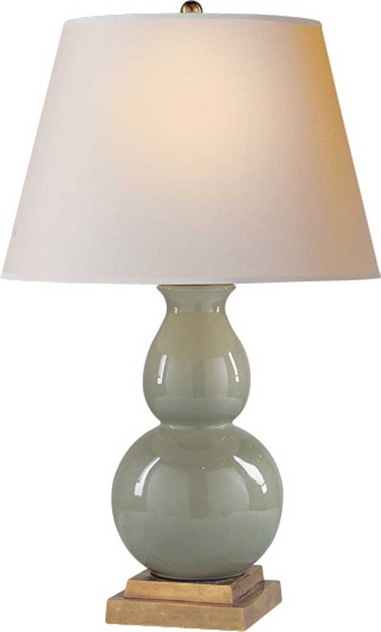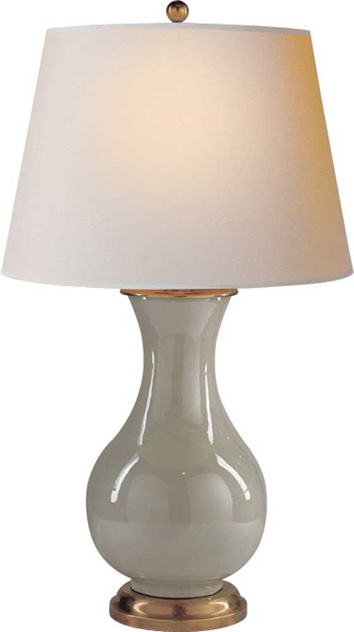 Left: Small Gourd Form Lamp / Right: Large Baluster Form Vase Lamp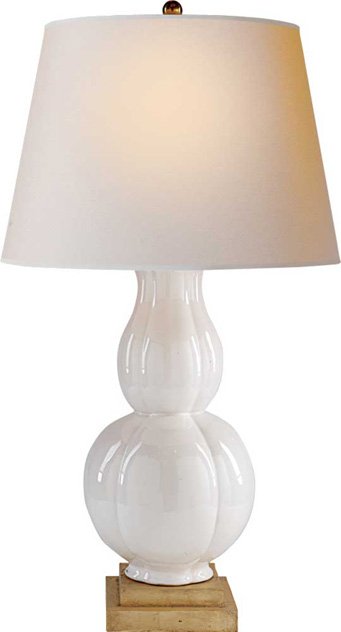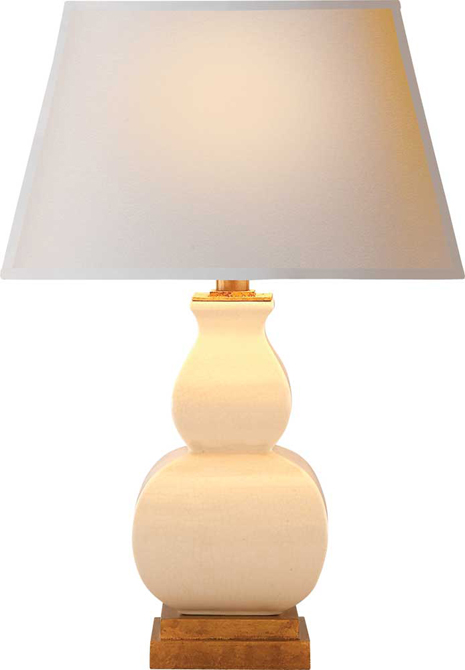 Left: Medium Mokko Form Lamp / Right: Mini Fang Gourd Lamp
These options above from Circa Lighting are all beautiful and much more reasonably priced. The ones that you see here range from $210-$420. Notice a trend in the colors I'm gravitating toward?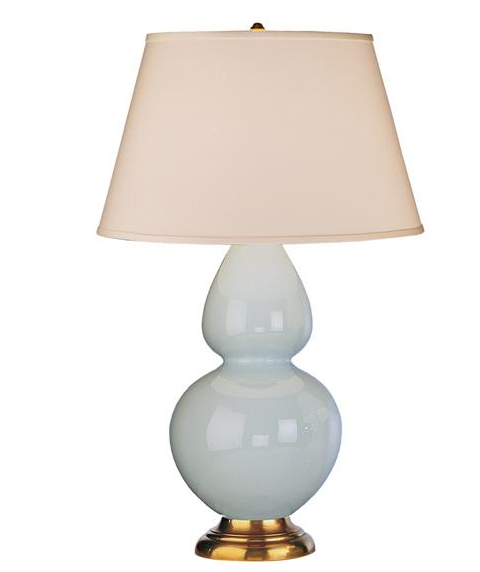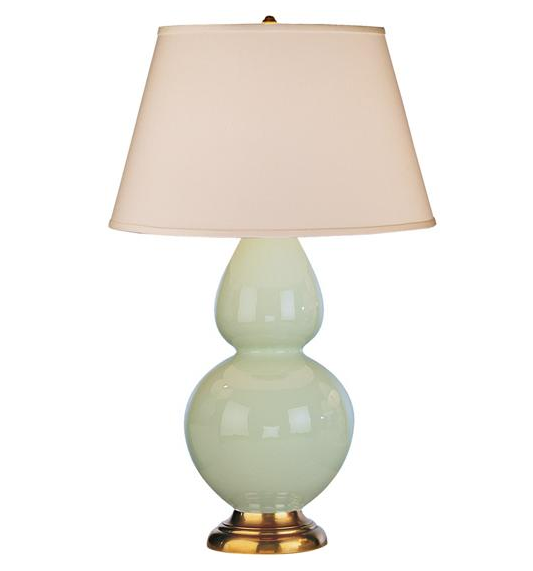 Robert Abbey Double Gourd Lamp
Robert Abbey Triple Gourd Lam
These gourd lamps from Robert Abbey are least expensive and most widely accessible selling at mass lighting retailers such as Lamps Plus and even Macy's. Here in New York, they're currently on sale at Gracious Home…I'm a sucker for a sale…so the Robert Abbey Double Gourd lamp shown here might be the winner. Stay tuned! And now that you've had a little history lesson on gourds and have seen my favorite picks, here's a look at more beautiful gourd lamps in context.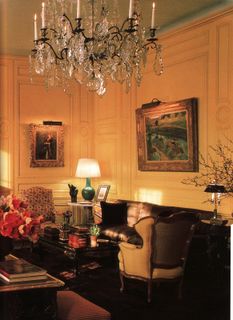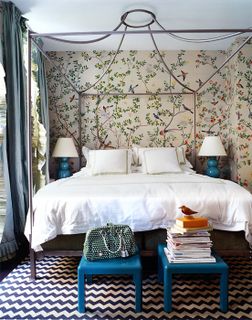 My all-time favorite room by Miles Redd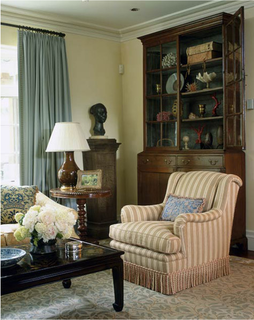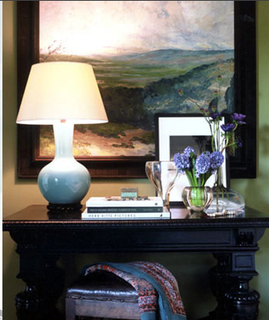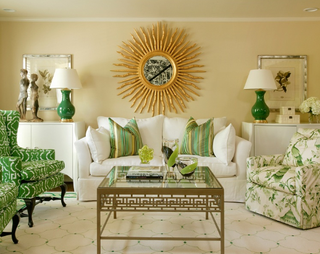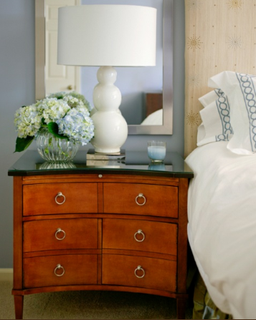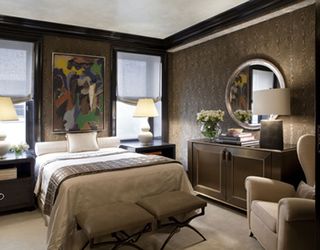 Joel Woodard for Lichten Craig Architects at this year's Kip's Bay Decorator Show House. Photo via House Beautiful