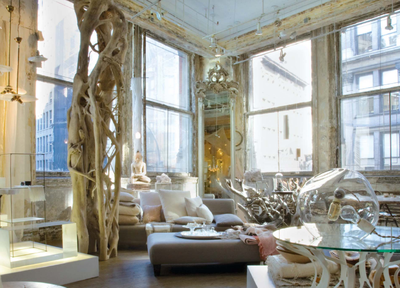 If you could furnish your home entirely out of one place what would it be?
For me it would beABC Carpet & Home hands down. The store is insanely huge and has everything you could possibly need to furnish your home. I love their mix of products which runs the gamut from fine European antiques to mid century modern to Philippe Starck modern to Asian antiques, the list goes on. They have shop in shops of known retailers such as Mitchell Gold + Bob Williams and Ralph Lauren Home. In addition, ABC offers tableware, bedding, bath linens, lighting, kids furniture, fabrics by the yard, mattresses, electronics, you name it.  And of course they have an incredible selection of carpets which includes the famed Madeline Weinrib Atelier (Weinrib is the great granddaughter of the ABC Carpet & Home founder by the way). I love going in there and wandering around from floor to floor to see what's new. ABC also has 2 great restaurants attached to it, Pipa and Lucy Latin Kitchen…both really good although Pipa is one of my brunch favorites. The only caveat with ABC is that their merchandise doesn't come cheap. But-cost conscious shoppers will delight in the fact that ABC has three outlet stores-one in the Bronx, another in Hackensack, New Jersey and a third location in Delray Beach, FL. For more info visit the ABC website.
If I had to pick a second source to furnish my whole home I'd go online to 1stDibs. It's an amazing resource for fine antiques and vintage pieces from around the world.
What would be your source? Please share!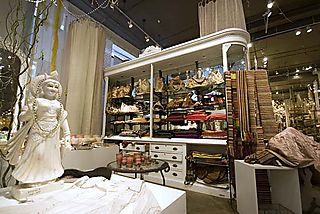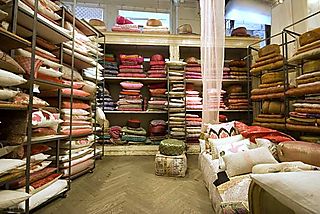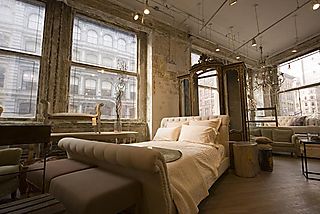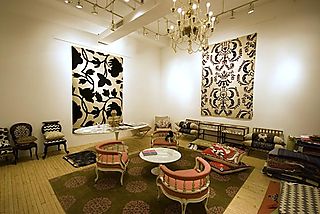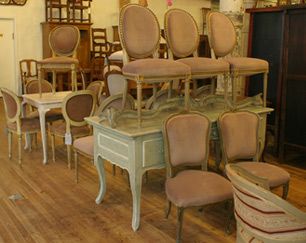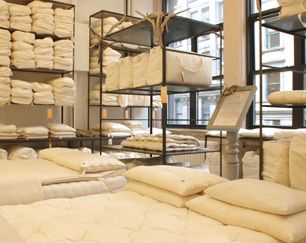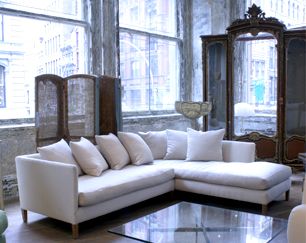 Photos: Top, Woter Vandertol/New York Spaces. Bottom, abccarpet.com and Andrew Carcie/New York Magazine