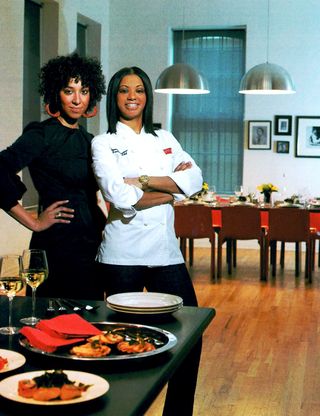 Photo: Bill Brady/Uptown
I'm always inspired when I hear about people who took a leap of faith and quit the corporate grind to follow their passions. Such is the case with two friends of mine, Vanessa Cantave and Gracia Walker who run a cutting edge food services company called Yum Yum Chefs which is based in DUMBO Brooklyn.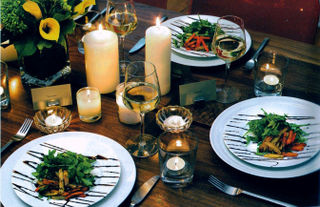 Photo: Bill Brady/Uptown
In 2005 Vanessa left her job in the advertising and marketing industry to explore her passion for cooking at the renowned French Culinary Institute. While in school she apprenticed under famed chef Daniel Boulud and after graduating at the top of her class, she founded Yum Yum Chefs. Gracia quit her high-powered beauty PR job a little more than a year ago and joined Yum Yum full time as head of business operations.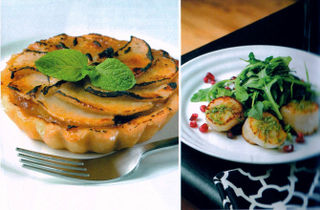 Photo: Bill Brady/Uptown
Since then the company has expanded its range of services which now includes catering, private dinner events, personal chef services, instructional cooking classes, a weekly meal delivery program (think NuKitchen only better) and made-to-order cupcakes which are insanely good. (They put Magnolia and Billy's to shame)Yum Yum features a team of classically trained chefs who use only the finest certified organic ingredients. The company also partners with a local farm to source produce and free-range, all-natural, antibiotic-free meats, fish and poultry.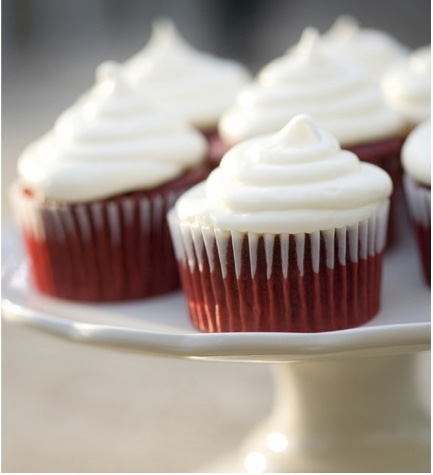 Yum Yum has really taken off and has been generating quite a bit of buzz including coverage inDaily Candy, The New York Post, Ideal Bite and most recently, Uptown magazine. I'm especially excited about Uptown because Gracia & Vanessa were photographed in the Yum Yum dining room which I helped decorate! It's sort of hard to see the details since the dining room is in the background but below is a closer look.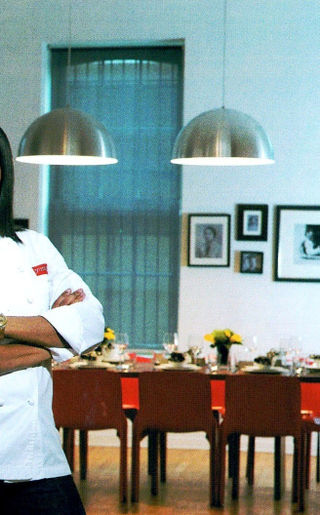 Photo: Bill Brady/Uptown
The 1300 square foot Yum Yum loft is in a 200 year old building which used to be a factory and some of the building's original details still exist such as the rustic wood beams that run through the ceilings. Gracia and Vanessa wanted a modern looking space that played off the charm of the loft's original details. They needed a dining table that could seat at least 10 comfortably and they also wanted to incorporate Yum Yum's signature color which is a super bright red.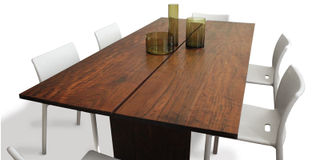 The walnut dining table, similar to this one, is by Bruce Marsh Designs. I had seen his work on Apartment Therapy and in the New York Times and I knew Gracia and Vanessa would love it. Bruce Marsh had makes his furnishings which are all made of solid hardwoods using eco-friendly materials. The best part is that Bruce Marsh is based in Dumbo too so the ladies didn't have to travel far to visit the showroom and they got a great deal on shipping! The table is hands down my favorite piece in the space. It love its beautiful woodgrain pattern and rich, dark coloring. It also seats 10 people comfortably and 12 with a tight squeeze.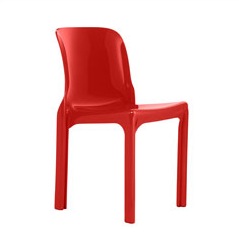 For the chairs, we went super sleek with the high gloss Selene chairdesigned by the legendary Italian furniture designer and architect, Vico Magistretti. We chose bright red!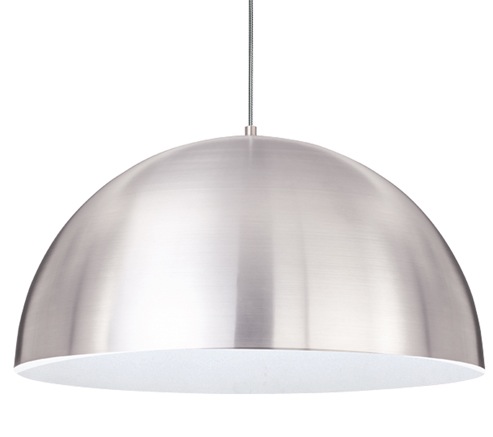 The space has amazing 14 foot ceilings so for the lighting I wanted to go with a large, dramatic, low hanging pendant lamp over the dining table. The end choice was a pair of spun metal Powell Street Pendantsfrom O Lighting. Dimmers were added so the mood could be easily controlled.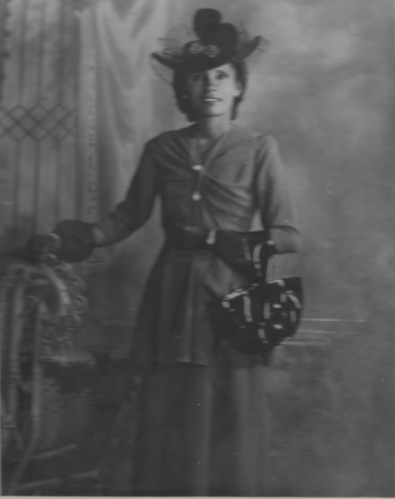 The decision on what to put on the walls was easy…Vanessa wanted to prominently display this photo of her grandmother and muse. Isn't she so chic?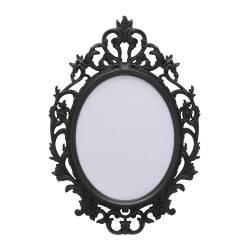 Although not visible in the Uptown piece, the photo of Vanessa's grandmother is prominently displayed in this oval shaped baroque frame from Ikea. Vintage black and white photos of other family members also pepper the walls in a gallery like arrangement and all are in black frames are from Ikea.
For more info on Yum Yum Chefs, visit their website here.