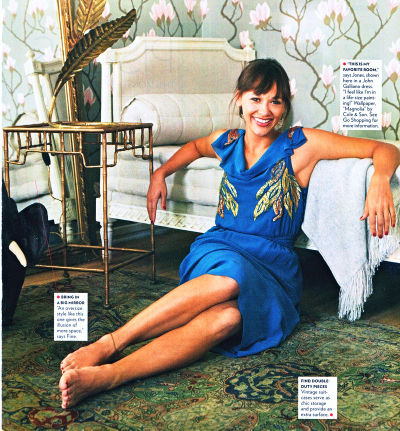 Right now I'm kind of obsessing over Rashida Jones' Los Angeles home which is featured in this month's Glamour. With the help of up-and-coming LA decorator Katie Fine and her friend, celebrity stylist Estee Stanley, Jones transformed her home into a casual, slightly bohemian yet very sophisticated retreat. Many of the furnishings were sourced from Mecox Gardens (a favorite of mine!) and Dan Marty Design, a local LA custom furniture, accessories and antiques store in Los Angeles. The home features a neutral palette with pops of color introduced through accessories. It's obvious that Jones has great taste and her home is definitely a reflection of her personal style. Remember her super cool NYC studio which was featured in the Feb '08 issue of Domino? Love! What a great life to be bi-coastal with two fabulous homes! Enjoy the photos!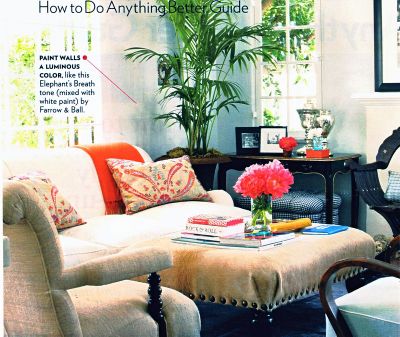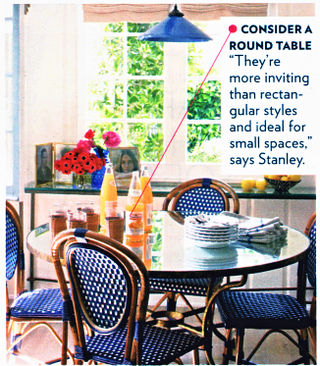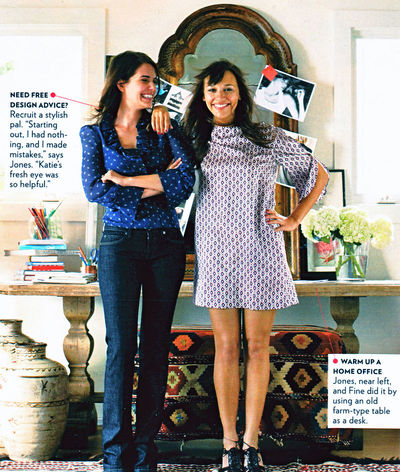 By the way-This is Katie Fine on the left. She decorated actress
Emmy Rossum's amazing Beverly Hills Home
too which was also featured in Glamour a while back. She's definitely one to watch and I predict we'll be seeing a lot more of her work in the future!
Photos by Melanie Acevedo for Glamour