I absolutely adore the work of designer Antony Todd. He has such great taste! His
website
is updated with new photos that I find very inspiring so I thought I'd share them here.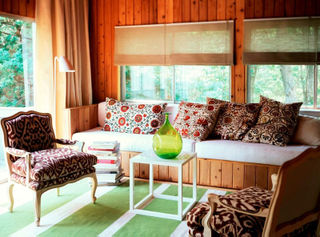 This little sunroom is fantastic…love the green rug's fat stripes and all of those ethnic inspired fabrics are yummy!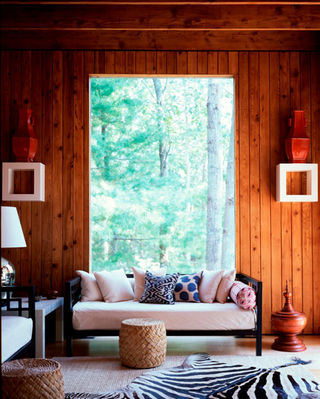 Here, another beautiful photo with many striking contrasts that create strong visual interest…the texture and pattern of the wood paneling, zebra rug, bold patterned pillows, rattan ottomans, shiny mercury glass lamp…all mixed together perfectly! I also love that wooden urn on the floor. Looks like something one would have picked up while traveling…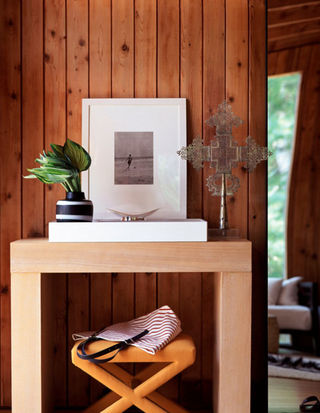 This tablescape is beautifully arranged…simple yet stunning. I'm a fan of x-based stools and the one propped underneath is a perfect addition. The photograph of the lone man walking on the beach is also very intriguing.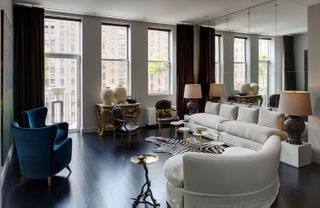 I believe this is a photo of Todd's event space which he often rearranges. All of Todd's spaces are sophisticated and polished, with a slightly masculine quality. The grouping above with all the seating is definitely designed for entertainment. The long armless sofa is one of Todd's custon-designed furniture pieces which can be purchased through his eponymous store in downtown Manhattan.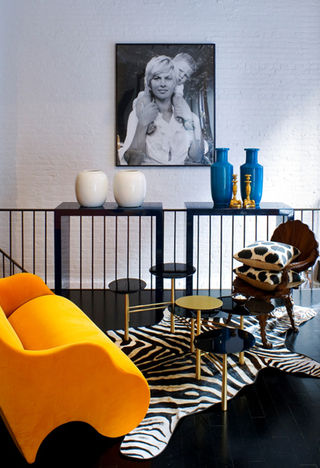 Here's a new arrangement in Todd's store. That golden yellow sofa totally lights up the space and there are so many fun contrasts here…like the turquoise vases, mod-looking coffee table and the large black and white photo of Todd with his mother as a child.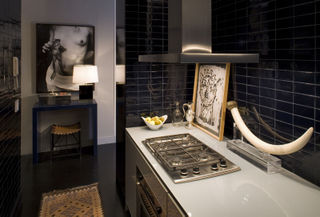 This is definitely a bachelor's kitchen…a very stylish bachelor! With the artwork and horn sculpture right behind the range I'm lead to believe that the owner of this kitchen must never cook!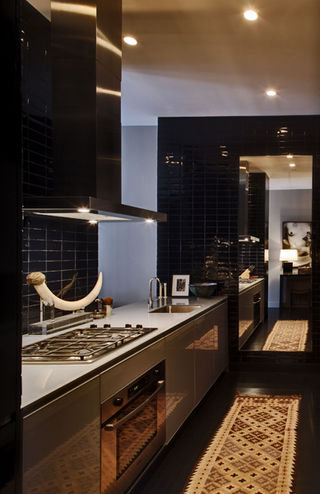 Here's another angle…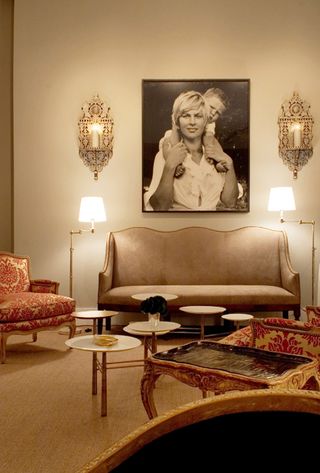 Another beautiful space with more of Todd's custom designed furniture. If you can't get to his store, you can check out his selections on
1stDibs
.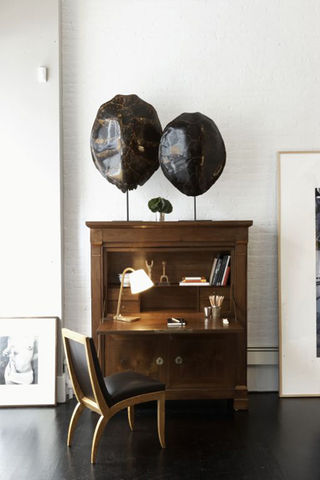 The giant tortoise shells atop this secretary make a strong statement…beautiful!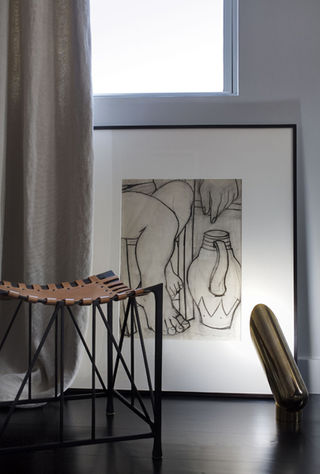 I love the casual arrangement of this artwork on the floor, illuminated by a very chic brass lamp.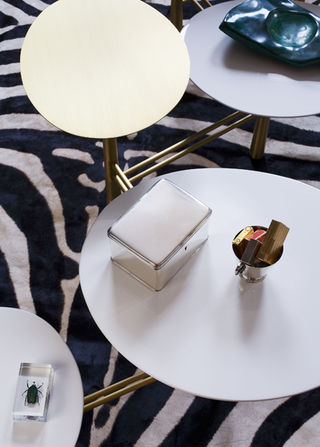 I also love the silver cup filled with boxes of matches. and that preserved beetle is definitely a conversation piece!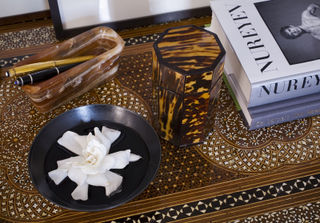 A lovely little tablescape arranged atop a bone inlaid piece. I've been dying for that book on Rudolf Nureyev (who by the way I will be posting about very soon-one you don't want to miss!).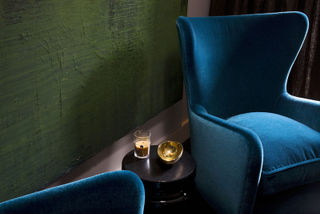 The contrast of the rich turquoise velvet against the green textured  artwork is striking here.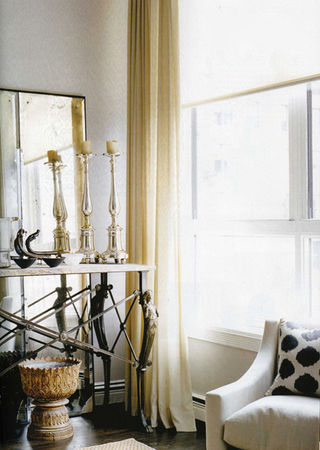 And this photo is absolutely gorgeous! I love that neoclassical console with the bronze goddess and the claw feet…so beautiful!