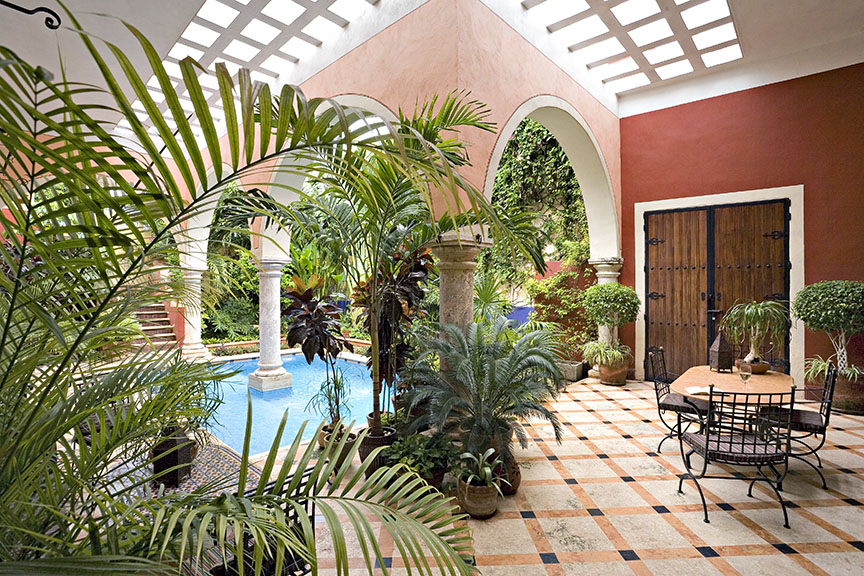 This is the courtyard at Los Dos. All of the home's rooms face this beautiful garden.
How did you find the house?
We had no intention of moving to Mérida, but after 9/11 in 2001, we did think carefully about how to invest our money. We concluded real estate was the best bet, and the husband of a friend of mine who lives here (he is a Meridano) told us about this house. We were still in New York, but on his recommendation rushed down with a stack of American dollars as a down payment – sight unseen!! When we entered the house for the first time I almost threw up because it was so HUGE and such a WRECK. I just heard those "ca-ching" sounds of the cash register for all the work it would take to restore it.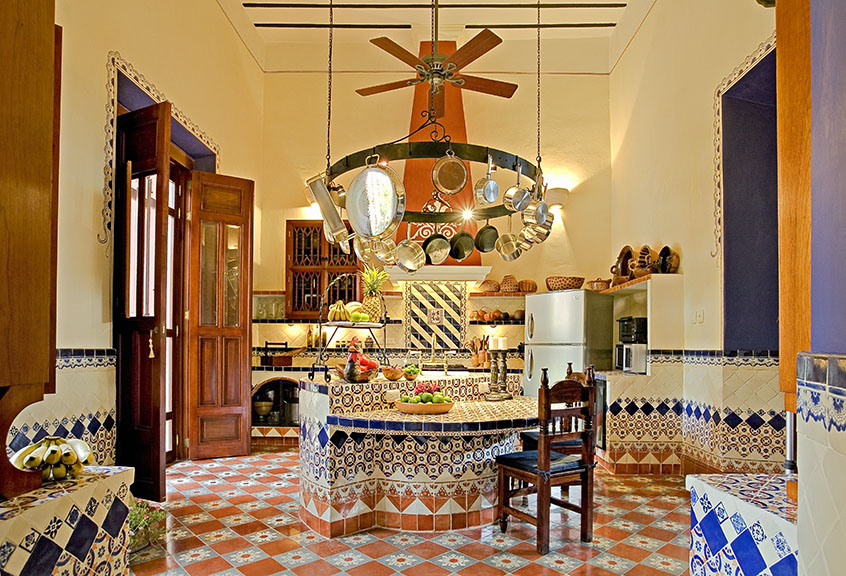 David's dream kitchen. This is where the Los Dos cooking classes take place.
How long did the renovation take?
It took 12 months to get the real sludge work done. By that point we had decided to move here temporarily to see if we liked living in Merida. I asked my business partner if I could take a sabbatical of 9 months, to which he agreed. So we moved in. It took another two months of cement dust and constant chipping noises to finish the remaining two rooms: the kitchen and dining room. The end of the story is that we never went back to New York. And as you well know, the story never really ends because we are constantly involved in projects for the house! We finally just completed our façade (well, I'll call it Phase C with a couple more on the way); we finally got a section of the bookcases Keith designed for our study; and I have mapped out my plan for some kitchen improvements (bigger range, built-in oven, new side-by-side refrigerator, space for the wine fridge).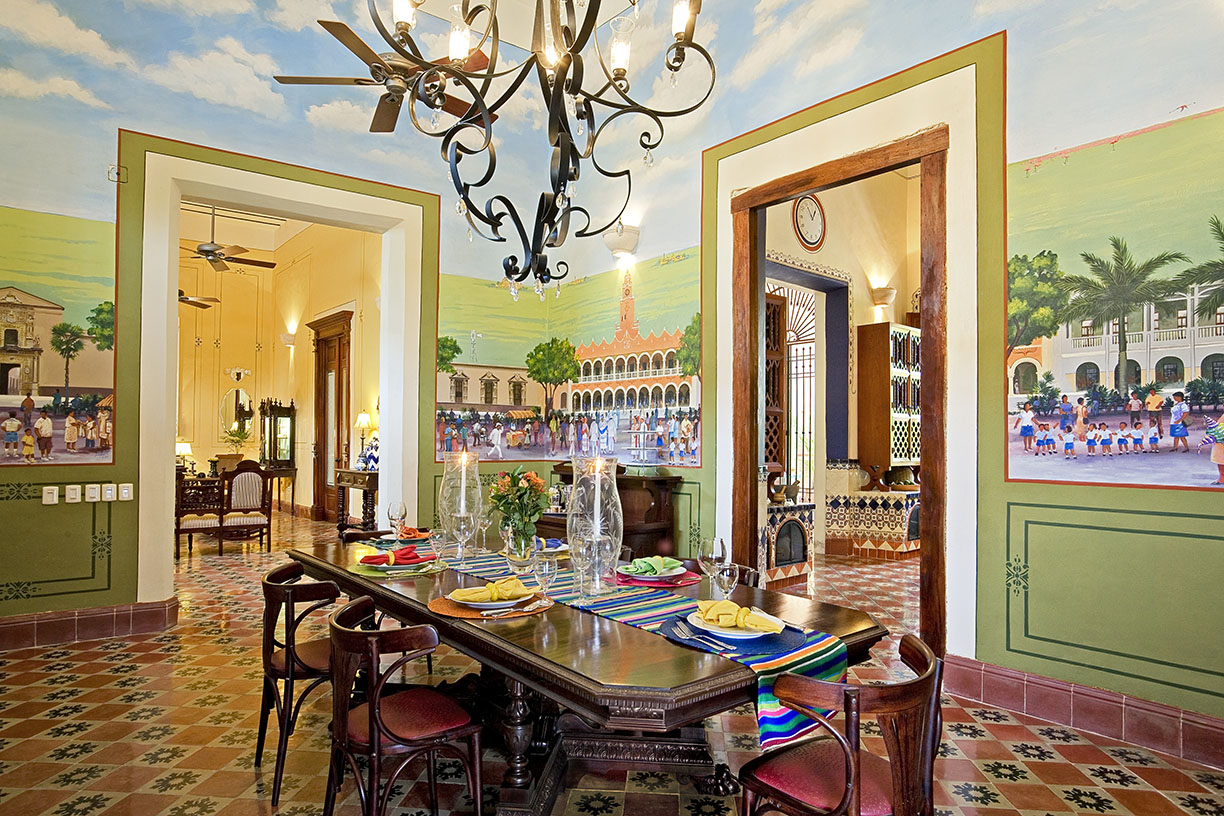 The dining room.
Describe your design process? What resources did you use to find all of your furniture, fixtures, artwork and other decorative items?
I did all the plan drawings on paper on an old drawing board in the dining room of our New York City condo. I shipped them down in FedEx tubes to the general contractor (the same man who found the house for us). Once I had determined the layout of the whole house and knew where I wanted cabinetry to go, Keith took over. He is our furniture and decorative detailing man. We had a lot of the furniture and cabinetry fabricated here, since there are excellent craftsmen for reasonable rates. Also all the ironwork. Knowing that we would be setting up house here, and knowing that these homes in Centro were from the Victorian era, we took advantage of New Yorkers' disdain for Victorian furniture and bought up tons of it in upstate antique shops. We also bought all of our bathroom and kitchen hardware from Waterworks, lamps and lighting from Home Depot Expo, and . . . Well, you get the picture! All of this was sent down in a container upon our arrival. And of course we have found a lot of antiques here, too, such as "roperos" (big old Mexican armoires), tables, chairs and such. The one very difficult thing to find here is good lamps. So I order online from Lamps Plus! They are one company that actually ships to Mexico!