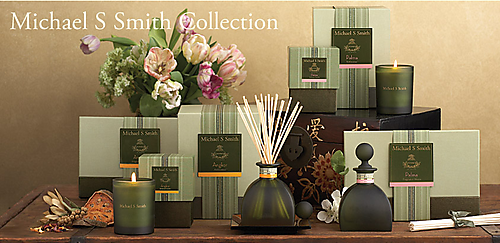 I was in Chicago shopping at
C.O. Bigelow
earlier this week and had a chance to check out the
Michael S. Smith
Collection of home fragrances for Agraria which I had heard about but never had the chance to experience in person. I have to say, collection smells amazing which isn't surprising given the fact that Michael S. Smith has impeccable taste. The line includes candles, reed diffusers and and fragrance sheets made of two signature fragrances created by Smith. The scents, Ankgor and Palma, are exotic, spicy and deeply intriguing. You can purchase the Michael S. Smith home fragrance collection
here
.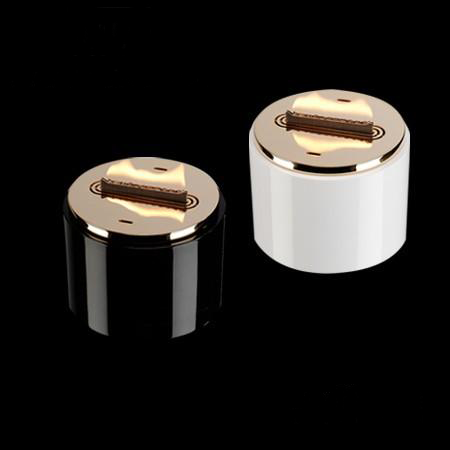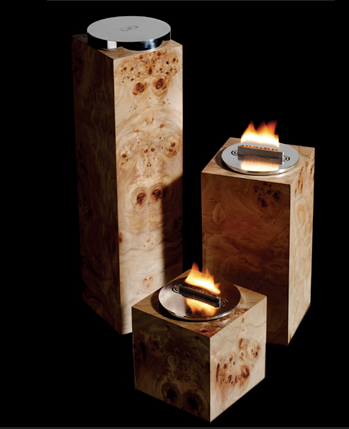 DayNa Decker's Luminesse Sculpture series. Lune, left and Ikon, right.
Speaking of home fragrances, have you seen the incredibly chic line from DayNa Decker? If you haven't, let me introduce you…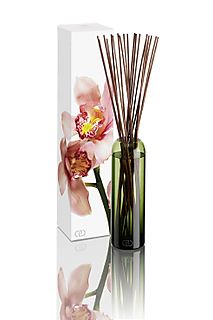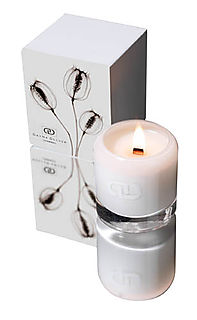 Dayna Decker's Botanika Diffuser, left and Flora candle, right.
DayNa Decker is a stylish, eco-friendly collection of sculptural oil lamps, diffusers and candles with sexy scents and even sexier packaging. Decker's candles are made from botanical wax and the diffusers are made from alcohol free concentrated botanical oils. And, instead of the traditional yarn candle wick, Decker's collection features organic EcoWood wicks which make a crackling sound that creates a truly multi-sensory home ambiance. Recently, the brand expanded its collection of diffusers to include the Decker's two most popular scents, Botanika and Flora. Botanika gives off the alluring aromas of Leila, Sierra Yasmin and Zelia while Flora is scented with notes of Acacia, Dahlia, Eglantine and Polianthes. Click
here
for more info.