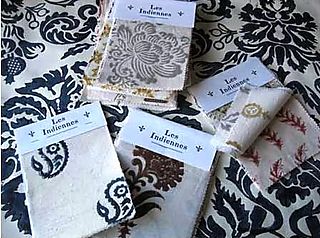 Lately I've been drawn to ethnic printed fabrics so I thought I'd devote a post to a purveyor of ethnic textiles that I really love. Les Indiennes produces the most beautiful, hand printed Indian textiles and their fabrics have a casual, bohemian elegance that I find very appealing. If you aren't familiar with the company, after reading this post you'll probably start noticing the brand often in the media as they receive a fair amount of press and are credited regularly in magazines such as Domino, Elle Decor and House Beautiful.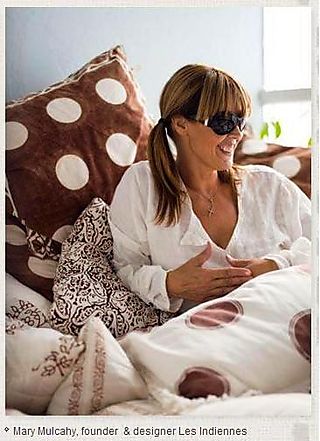 Les Indiennes was founded in 2002 by Mary Mulcahy, a former fashion editor and stylist who sought out to create a line of beautiful yet simple hand blocked textiles that were authentically Indian. Les Indiennes' fabrics are made entirely by hand in a small village in India and the prints are derived from the ancient art of Kalamkari–a complex printing process which requires 13 steps and 40 days to complete. Their organic cotton fabrics are sun bleached and hand printed using only natural dyes. A five meter bolt of fabric costs $550…quite expensive but totally justified given all of the labor involved plus the fact that it's imported.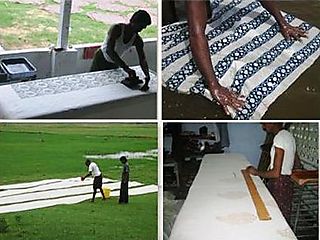 In the About section of the Les Indiennes website there is a step-by-step synopsis of the Kalamkari process, illustrated in the photo above, which is quite an interesting read.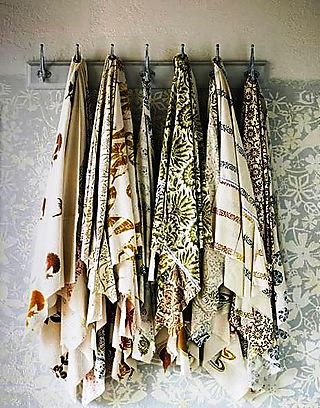 Be sure to visit their online shop where, in addition to fabrics, you can also purchase bedding, pillows, wall papers and more.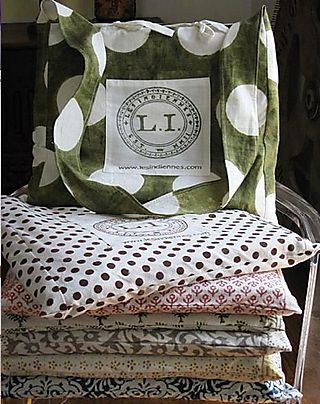 On their main website you'll also find plenty of inspiration in the gorgeous photography that is featured. Below are a few photos I found particularly inspiring. Check out more here.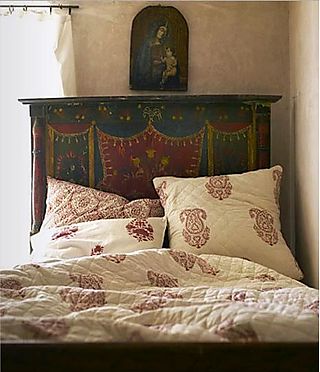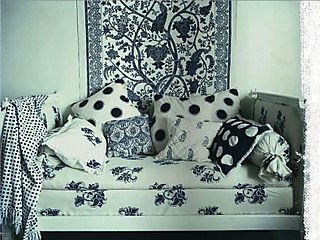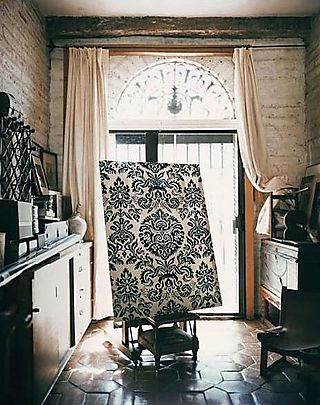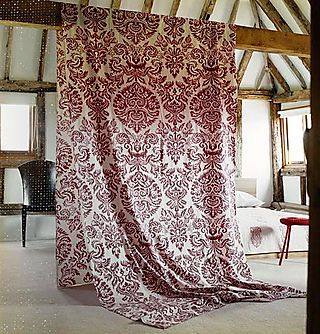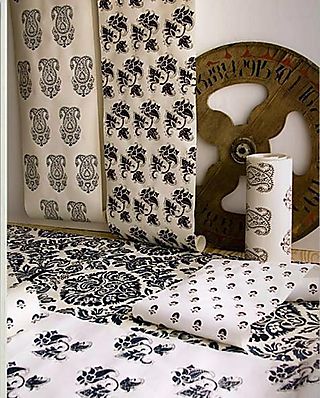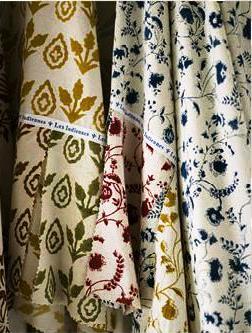 All photos via lesindiennes.com