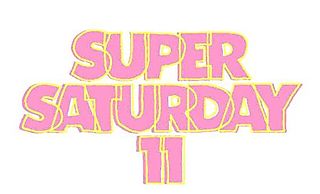 This weekend I'm off to the Hamptons for Super Saturday! In case you're not familiar, Super Saturday is an annual fundraiser for the Ovarian Cancer Research Fund that includes a ton of fun activities for the family but by far the highlight and the element that draws people to the event each year is the Super Saturday Designer Garage Sale where more than 200 top designers sell their goods at a deep discount to shoppers who pay a pretty penny to be there and all of the proceeds are used to fund the charity's ovarian cancer research programs. This year's event is hosted by InStyle Magazine, Donna Karan and Kelly Ripa and will feature designers including Marc Jacobs, Donna Karan, Ralph Lauren, Catharine Malandrino, Zac Posen, Prada, Hogan, Tory Burch, Louis Vuitton and more! It's quite an event and a total scene…The most popular booth every year by far is Marc Jacobs where girls line up right at the start of the event to try and get 1st dibs on all of their great handbags which are marked down so cheap they're practically free. Talk about mayhem! A few scuffles are always sure to ensue over at the MJ booth!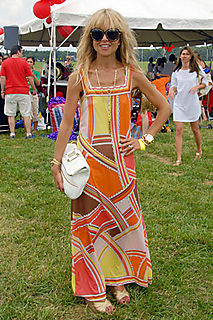 I also read in The Daily yesterday that uber stylist Rachel Zoe will be hosting her own booth which she's calling "Designers from A to Zoe." Her booth will sell designer pieces she's scored over the years for her clients and celebrity friends. I'm sure her merchandise won't disappoint but I can't wait to see what kind of chaos will erupt at this booth!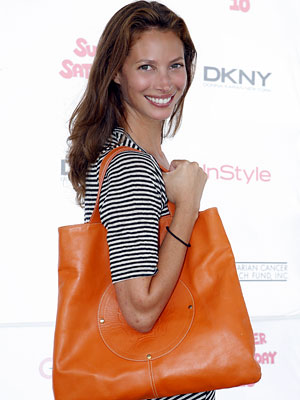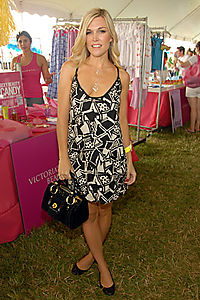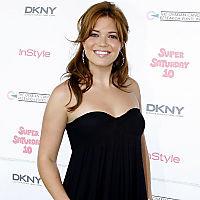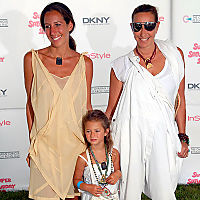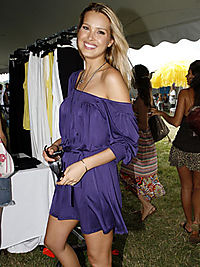 As you can see from the photos above, lots of celebrities and high profile New York social types are always in attendance! It's such a fun event, there's food, cocktails for the adults, free mani-pedis…even a carnival for kids. This will be my fourth year going and I've scored some great deals over the years. If I get anything good this year I'll be sure to report back. Hopefully I'll come home happy and with a handful of bags like these ladies at a previous Super Saturday: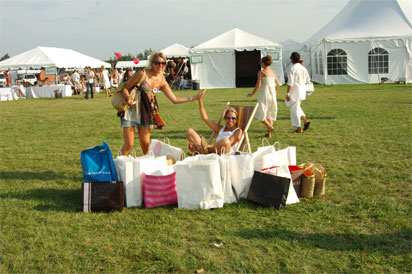 Have a great weekend!