On Monday I spent the day at ICFF. It was my first time visiting the show and I really enjoyed seeing all of the great design that was present. I definitely learned a lot and it was such a great experience so I thought I'd dedicate my next few posts to highlighting some of the standout products I saw there. First up is DwellStudio…

I'm already kind of obsessed with DwellStudio and their fun, modern prints so I was very excited to learn that the brand recently introduced a new line of custom window treatments available exclusively through The Shade Store. The stylish and affordable DwellStudio for The Shade Store collection includes full length Drapery, three styles of Roman Shades, Laminated Roller Shades and Cornices…all available in an array of DwellStudio's signature prints. My favorite? The Chinoiserie Pearl…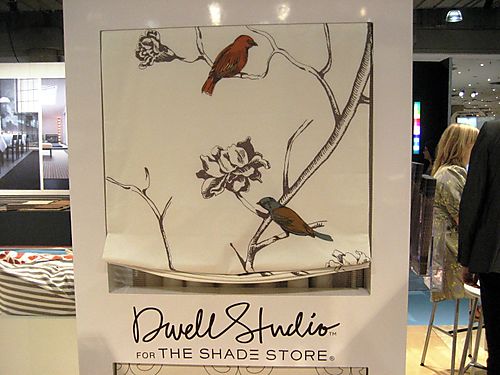 Here's the Relaxed Roman Shade in the Chinoiserie Pearl Print. This option prices out at just $256 for a single, 30″x54″ privacy lined shade with a standard cord lock. Not bad!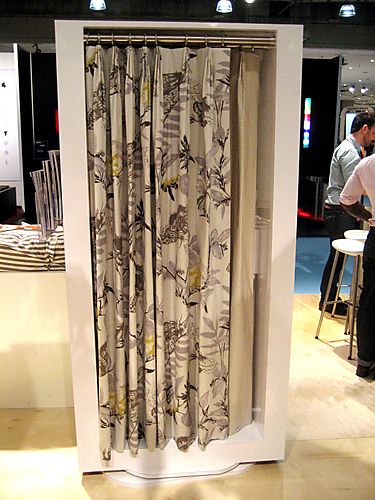 Here is a Pinch Pleated Drapery Panel in DwellStudio's Thicket print. This style starts at just $200 for a single width, 84″ panel.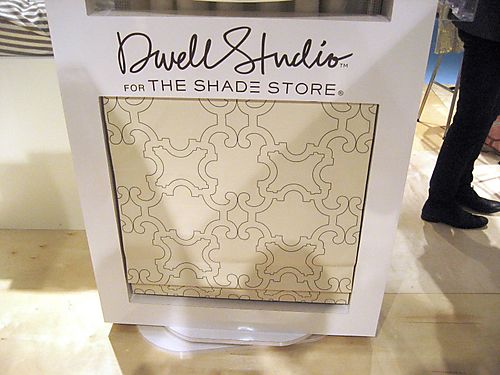 This is a Flat Roman Shade in the Sketch print and this style also starts at just $201 for a 30″x4″ shade.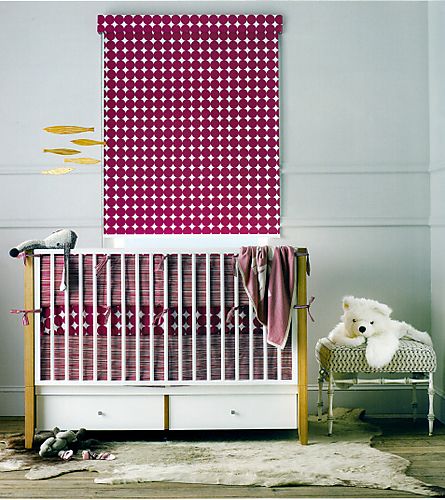 This photo shows both a Laminated Roller Shade and a Cornice in an adorable baby girl's nursery. Below are more photos of the DwellStudio for The Shade Store collection in prints geared towards the modern baby. How cute! Check out The Shade Store for more info!