UK-based wallcoverings company Graham & Brown had their latest offerings on display at ICFF and just about everything I saw there was lust-worthy. Here's a quick recap of my three favorite Graham & Brown collections from the show. Interestingly, all are collaborations with other designers….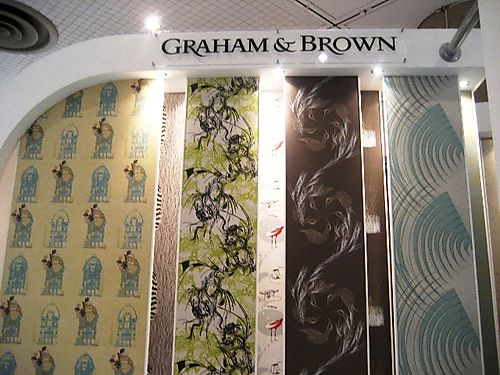 Eco-Wallpapers: Above are four prints from Graham & Brown's line of environmentally friendly wallpapers. These were all designed in collaboration with London's Central St. Martins college, one of the world's top design schools. Their students participated in a challenge to have their designs reproduced by Graham and Brown for this fun new wallpaper collection. The competition produced five winning designs, all inspired by environmental issues, which are now available for $60 a roll here in the US. The papers are derived from 100% FSC managed forests and are manufactured from sustainable resources. Additionally, the patterns are printed using water based inks with no VOC's or solvents and each roll is packaged in compostable materials made from corn. Above are four of the five prints that are available. From L-R: Urban Birdcage, Rainforest, Bittern, and Fossil. Stylish, eco-friendly and affordable…what more could you ask for?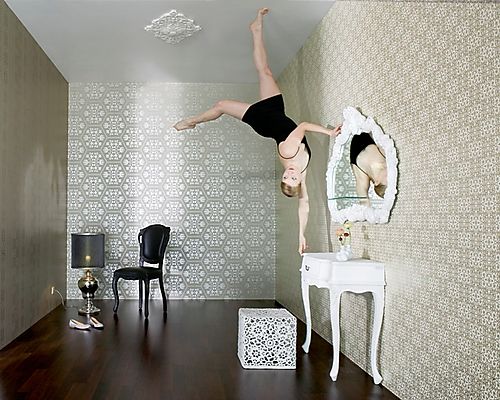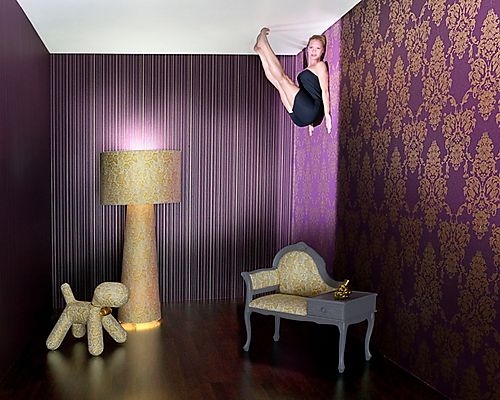 Marcel Wanders Couture: Dutch design wunderkind Marcel Wanders has partnered with Graham & Brown to design a collection of wallpapers called Couture. The collection includes eight prints available in various colorways and as the name suggests, the collection is heavily influenced by fashion. With names like Audrey, Stella, Grace and Isabella, each design evokes the spirit of a glamorous and aspirational personality. I think the photos above are so striking and they perfectly illustrate Wanders' attempt to blur the lines between interior design, architecture and fashion. The prints that you see are Stella (top), Henry (bottom-striped) and Suzanne (bottom, damask). This collection is priced at $75 per roll.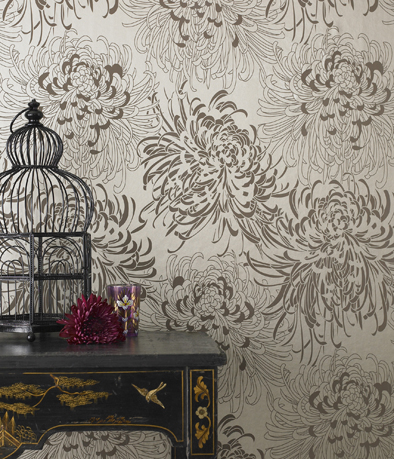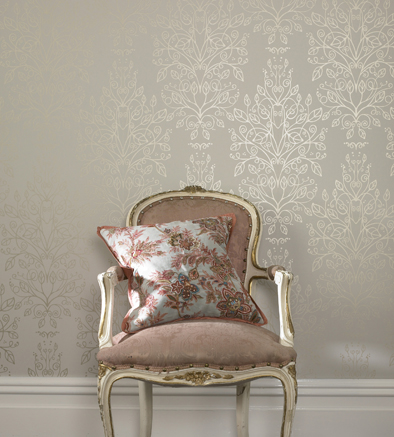 Monsoon: You're probably very familiar with the bold Chrysanthemum print wallpaper from Graham & Brown shown above in Gold but you may not have known that the print was the result of a collaboration with British clothing retailer Monsoon. The collection mirrors the brand's feminine, ethnic inspired aesthetic. The lower photo shown above is the line's Sophia print in Pebble. This style is a sophisticated and modern interpretation of a traditional damask pattern. All of the Monsoon prints cost $60 per roll. Love it!