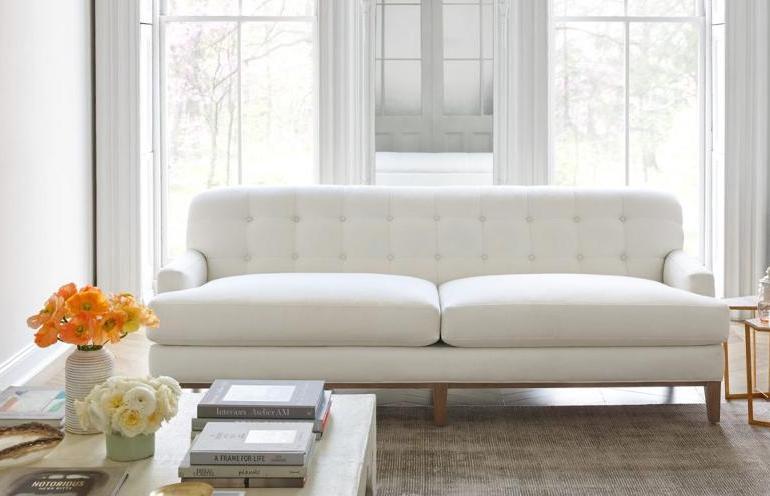 A good sofa is hard to find.
Kind of like finding the perfect swimsuit or the perfect pair of jeans, the experience of hunting for a great sofa can often leave you feeling frustrated and disheartened. It's not as easy as you think to find a beautiful, high quality sofa at a price you can afford that doesn't look like the same mass produced piece everyone else has.
Enter Maiden Home.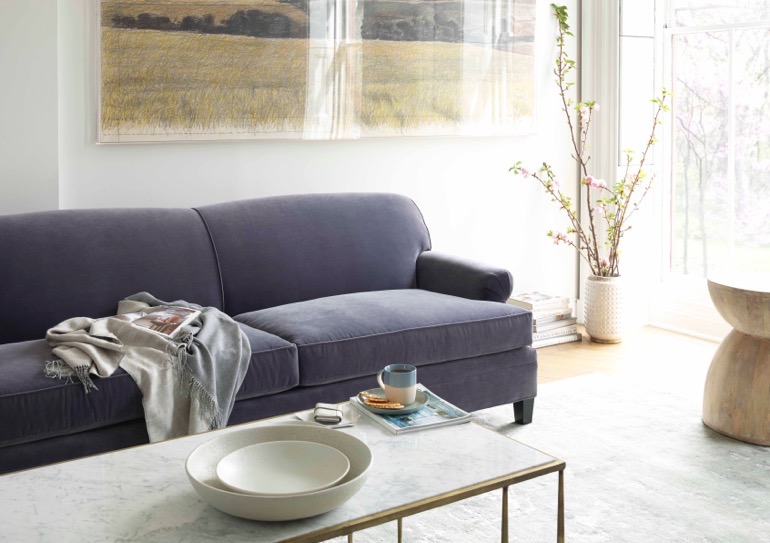 Maiden Home is a new furniture brand offering a better, simpler way to buy beautiful, made-to-order upholstery that's hand crafted in North Carolina and delivered direct to your door within six weeks for a great price.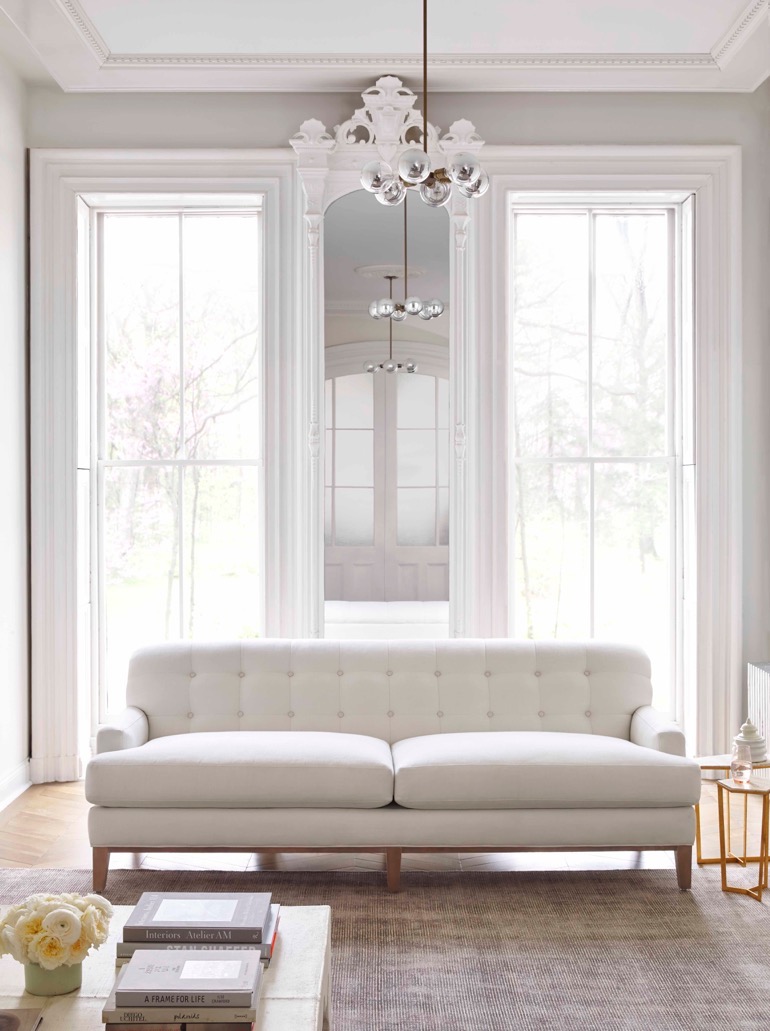 Company founder Nidhi Kapur decided to create Maiden Home after having little luck finding a good sofa when furnishing her first home as a newlywed. She went to the all the usual furniture store suspects but was frustrated with the lack of options that fit her design vision, budget, quality standards and timeline. So she quit her day job at a beauty company and spent the next two years learning the industry, developing the brand concept, finding the best factories to partner with and perfecting the four sofa and four chair silhouettes that the company now offers.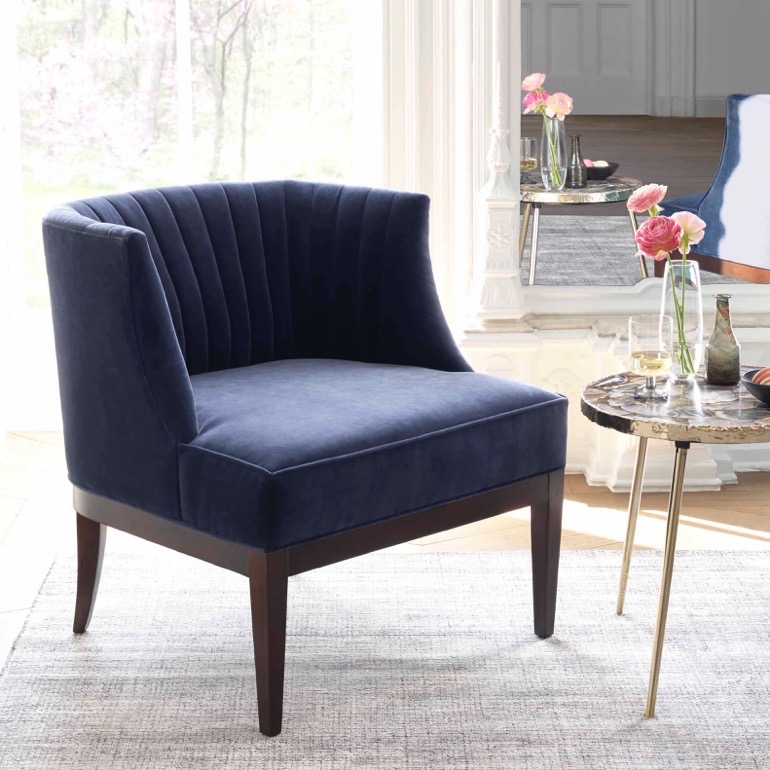 Maiden Home's sofas are customizable in multiple lengths to fit the scale of any space and all of their pieces are available in 40 fabrics and 4 wood stains so there are plenty of options to choose from. By cutting out the retail middlemen and selling directly to you, the company is able to offer exceptionally high quality furniture for much less.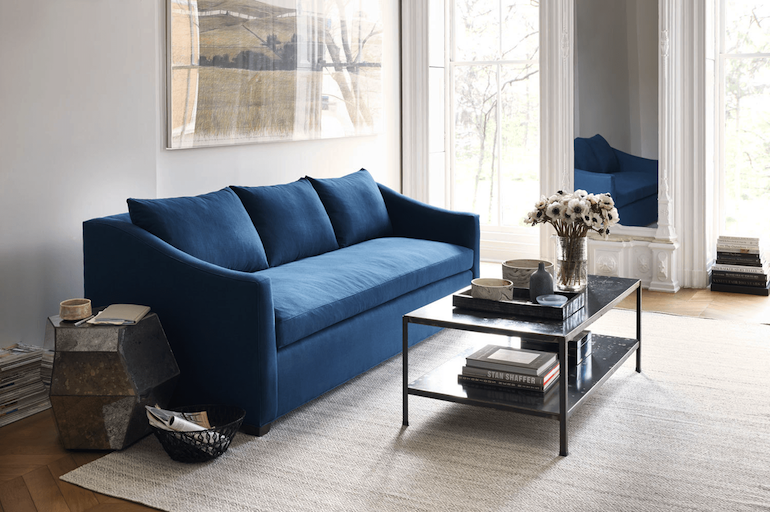 As a designer I work with clients who are investing a lot of money to make their homes beautiful and they pay top dollar for pieces that feel unique not ubiquitous. I love the fact that people who may not be able to afford a fancy designer now have a great resource to order high quality furniture and can customize their pieces to suit their style. Also – if you're a design professional, Maiden Home even has a design trade program and offers COM so you can customize their products in any fabric you like. It's a solid concept and I'm excited to see how the company grows. I'm a big fan of the graceful lines of the Sullivan sofa shown above and I also really love the Ludlow featured in the top photo. Which one is your favorite? Visit the Maiden Home website here to learn more.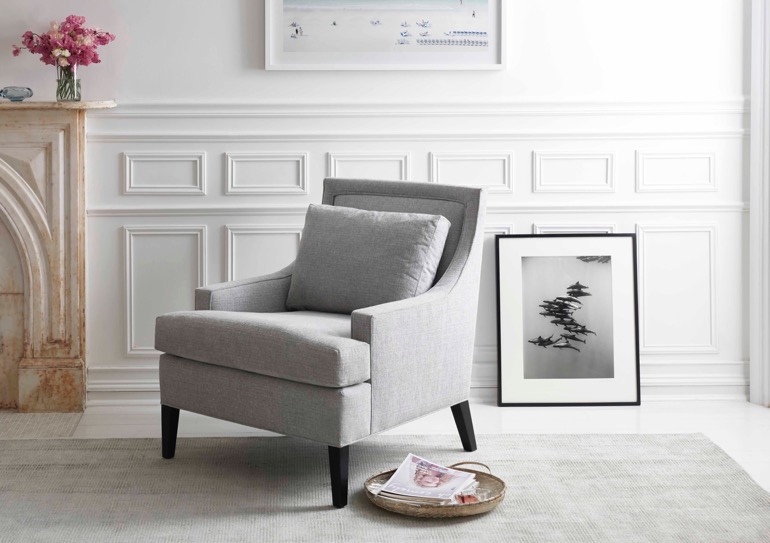 Photos courtesy of Maiden Home.