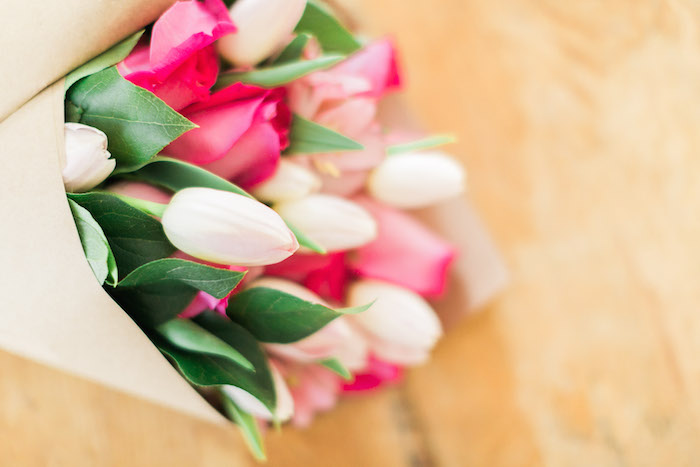 Mother's Day right around the corner and there's nothing more thoughtful than gifting mom with some beautiful blooms to brighten her day! Lucky for us, Michaela Hogarty, floral designer and founder of Days of May Florals is here to show us two ways to transform a basic mixed arrangement from your local bodega or grocery store into a gorgeous bouquet for mom in just a few easy steps! Whether she prefers a hand-tied bouquet or cut blooms in a pot, both options are oh-so-pretty and best of all, budget friendly! Read on for Michaela's tutorial and tips for taking your bodega blooms to the next level! (Photos by Cadence Kennedy)
1.  Buy a few different bunches of flowers. I've chosen roses, alstroemeria and tulips.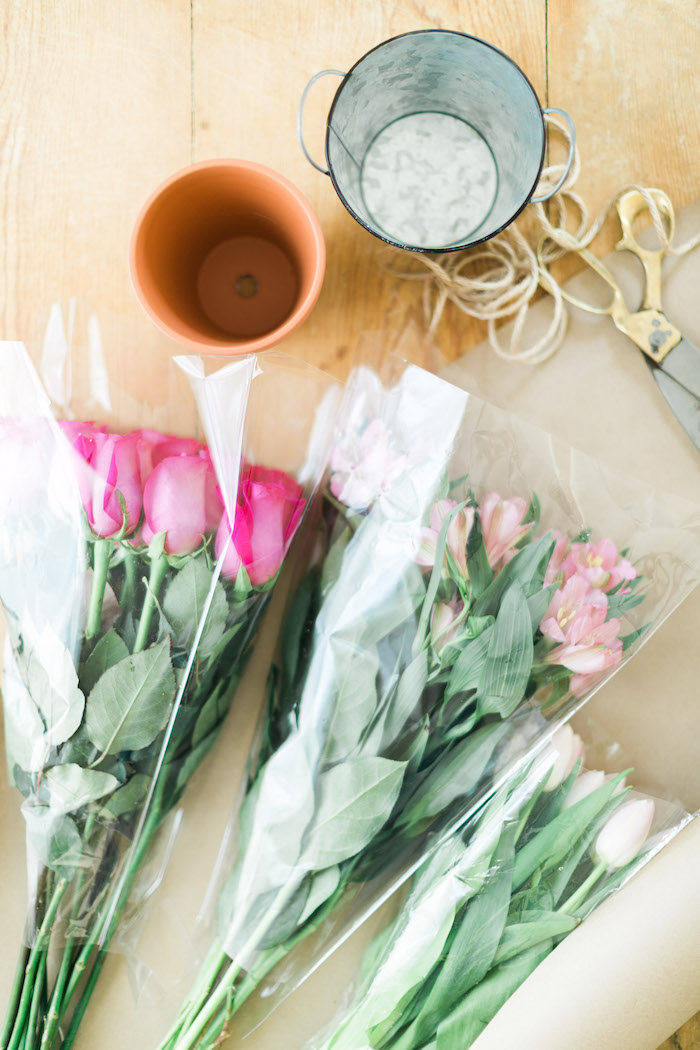 2. Choose a monochromatic palette. I love pink for Mother's Day!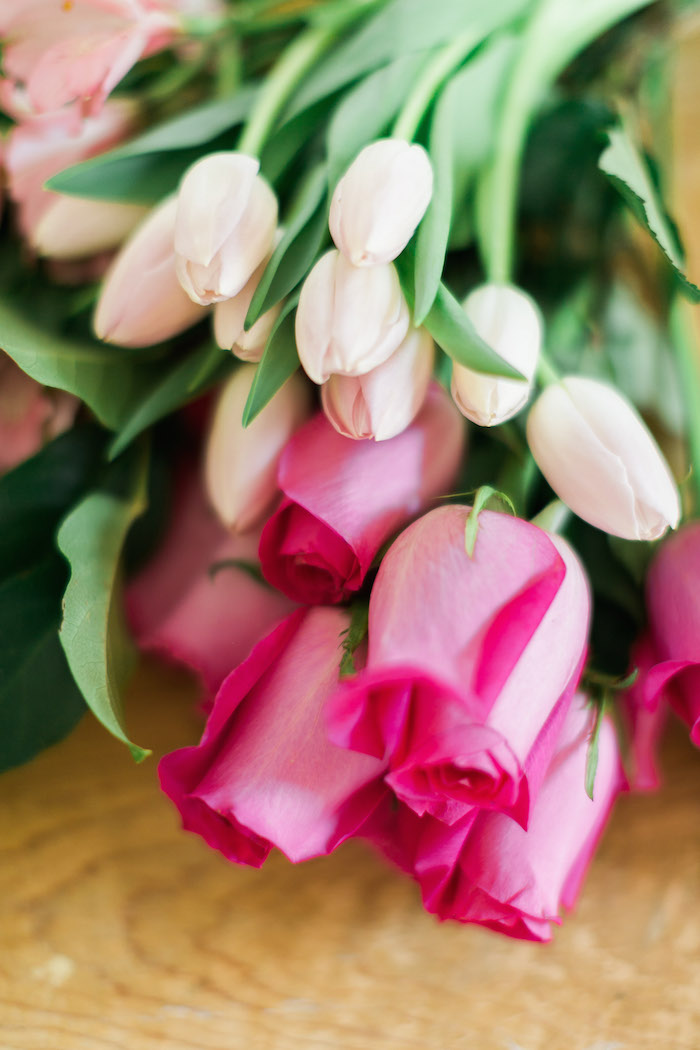 3.  Process your blooms. Discard plastic, cut stems on an angle and remove all dead or excess leaves.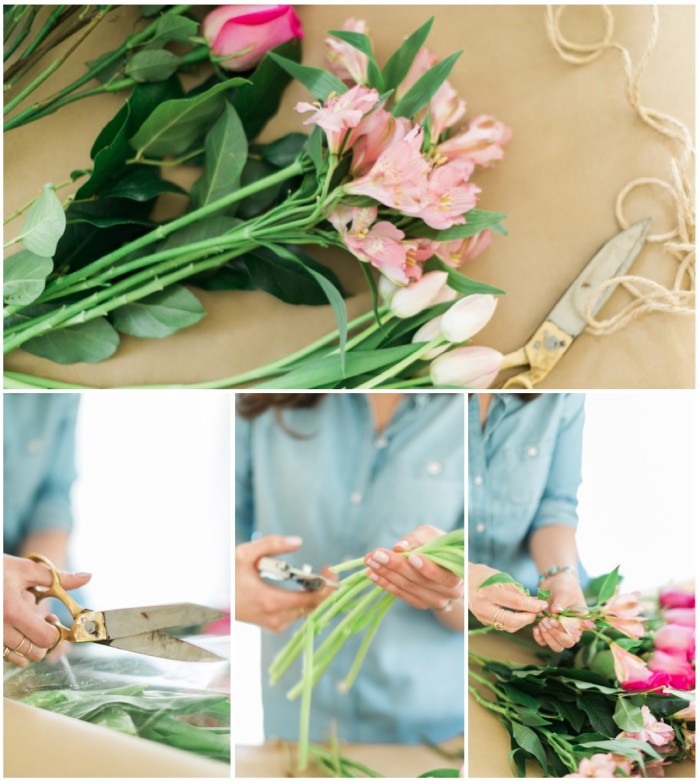 4. Think about your packaging. Use something simple yet stylish. Here, I've used sturdy craft paper.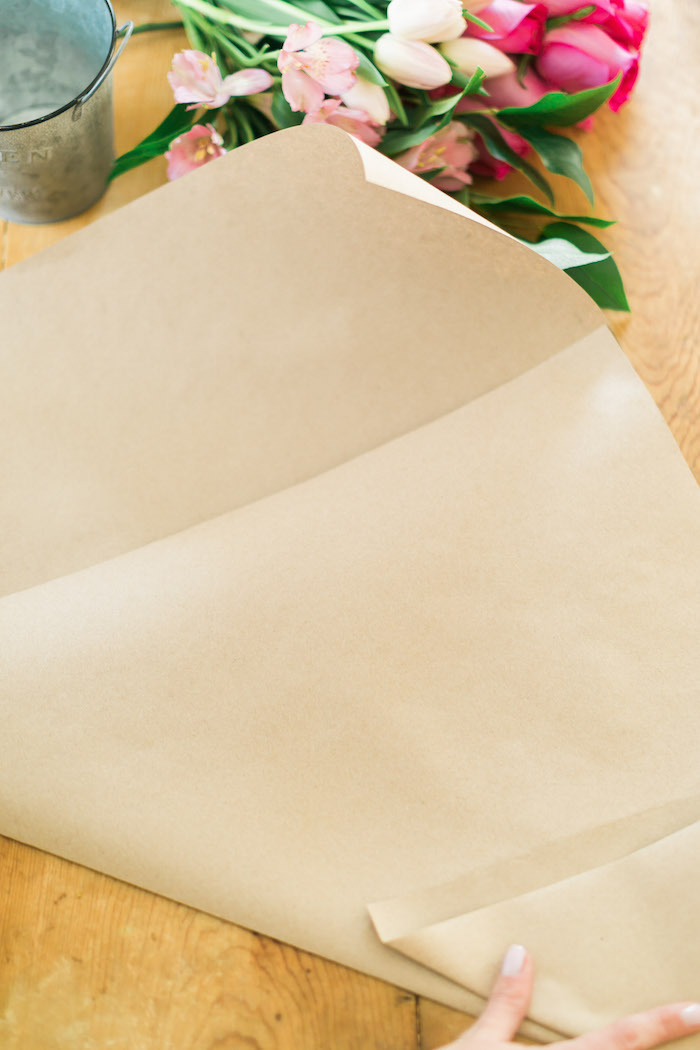 5. Build your bouquet, layering and mixing in all of the blooms until you achieve a look you're happy with.

6. Wrap with craft paper, and secure with twine.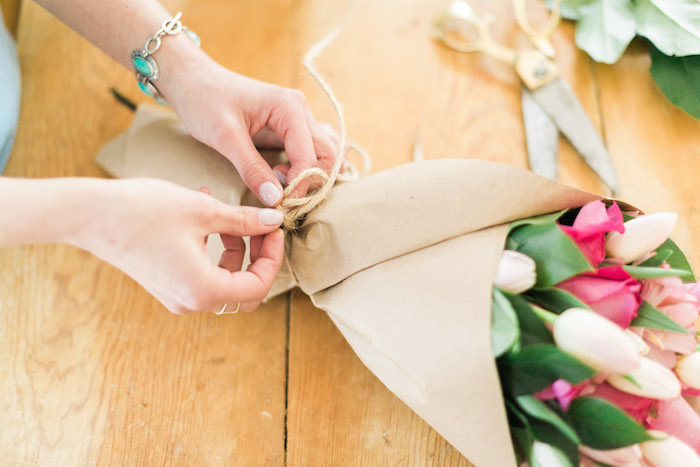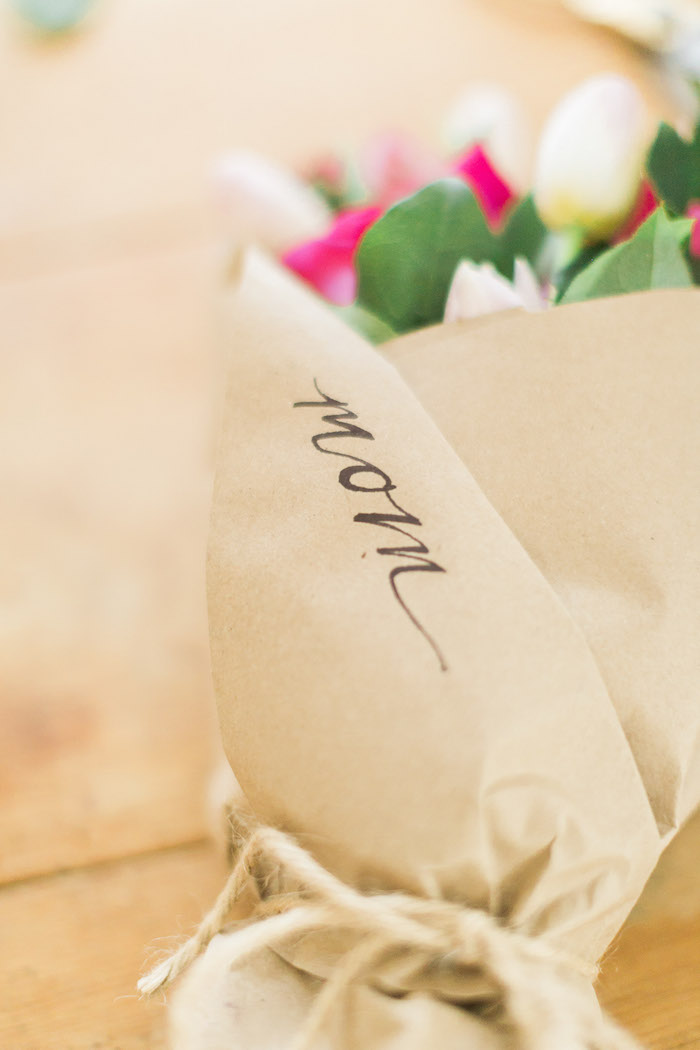 7. For the gardener, forgo the craft paper and opt for a pot that mom can use again.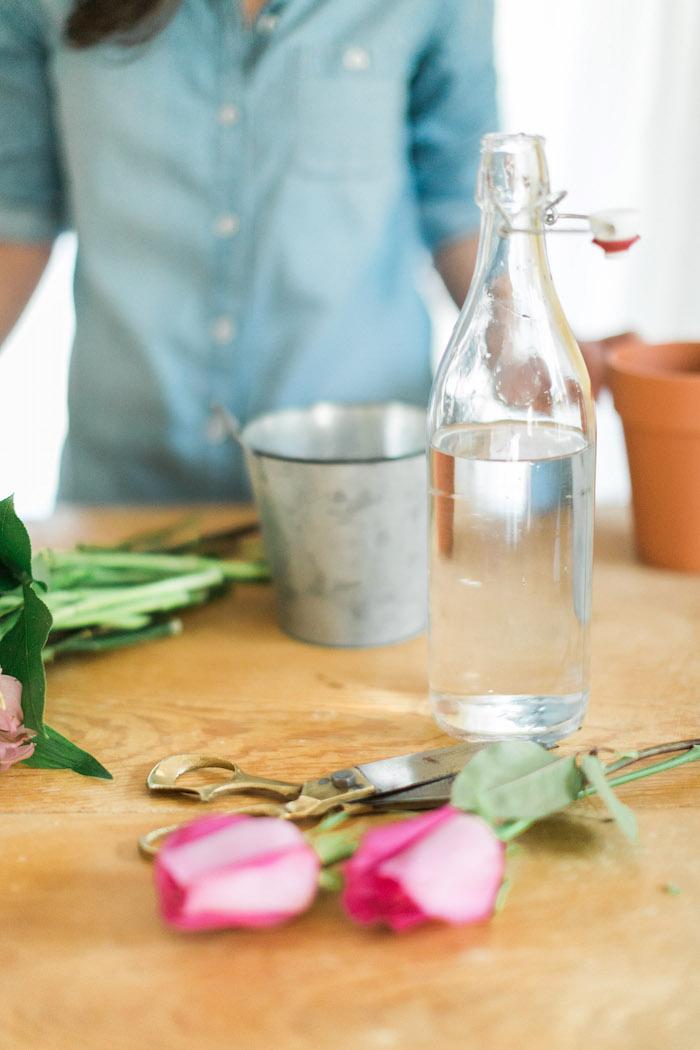 8. Apply the same technique of layering as in the hand tied arrangement except cut your stems to fit the size of your pot before arranging.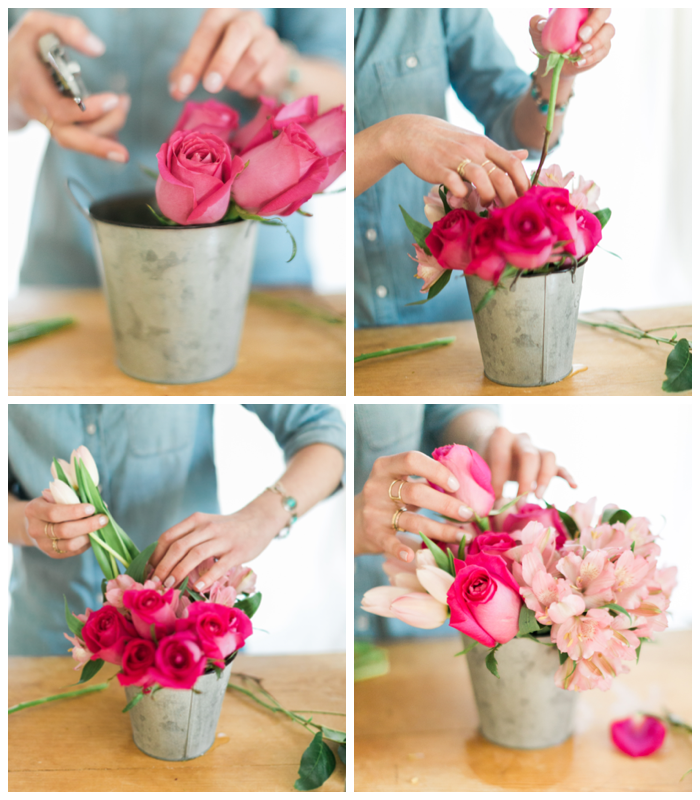 9. To make your blooms last longer, cut stems and change water daily. Remove any fallen leaves from the water to prevent bacteria from building up.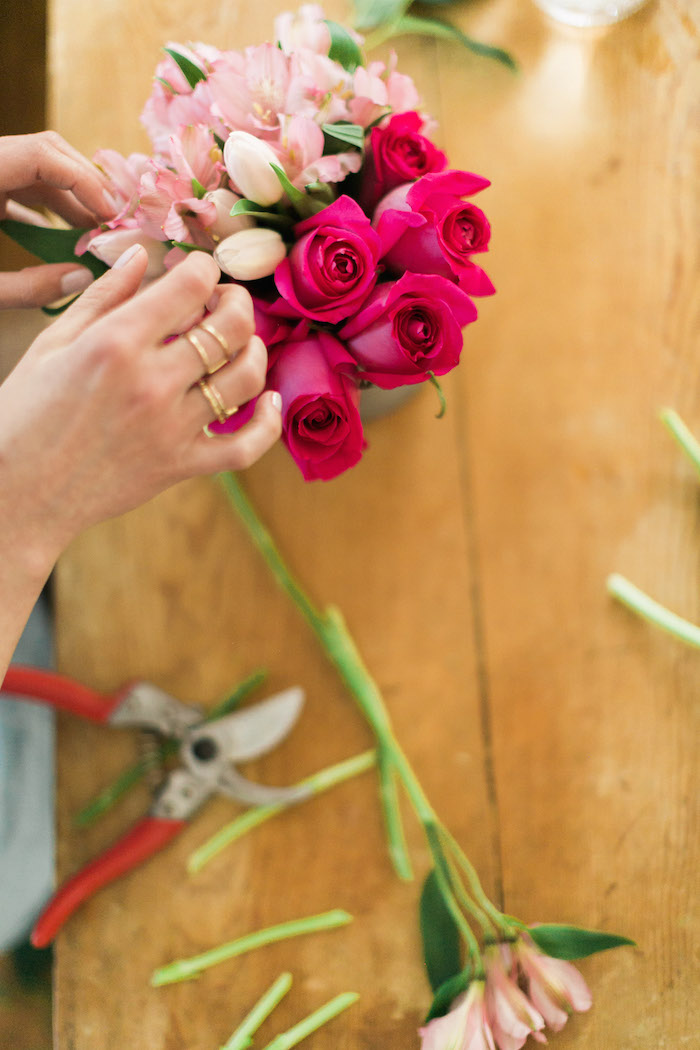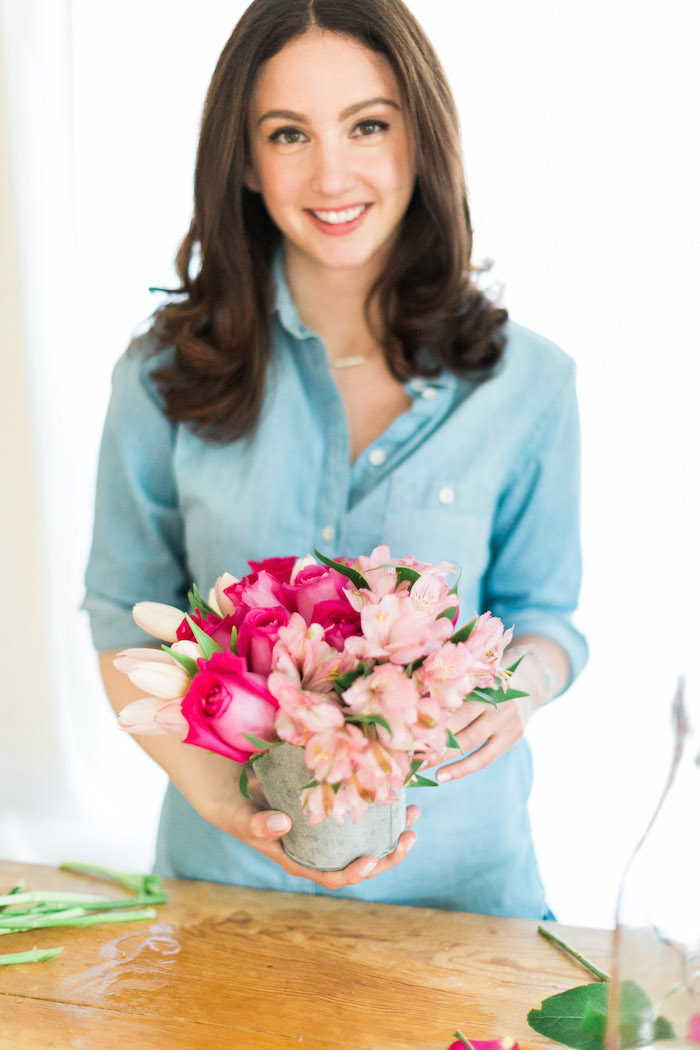 Thanks Michaela for sharing these super easy floral DIY's!  I'm also excited to announce that Michaela is going to be contributing more posts to So Haute from time to time! Stay tuned for more fabulous floral inspiration from her and in the meantime, you can check out her work here and follow on Instagram! A special thanks also to photographer Cadence Kennedy for the gorgeous pictures!!