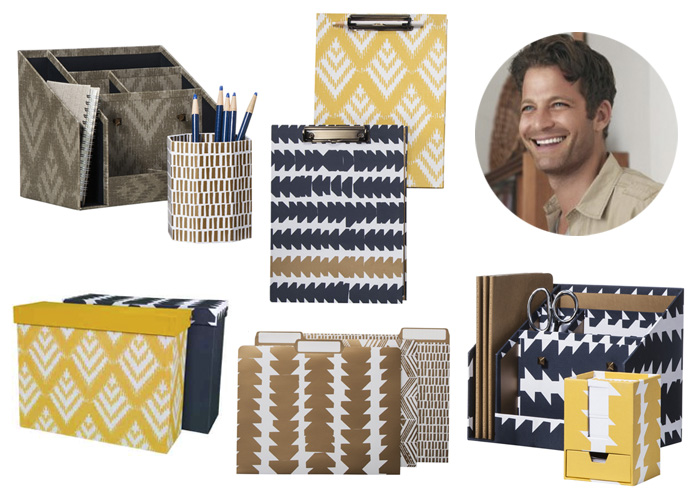 Organization makes me happy. I'm obsessed with finding awesome new products and tools to help keep my life in order so I was super excited to hear that our friend Nate Berkus recently expanded his line for Target to include a chic selection of stationery, desk accessories and office storage. There's everything from file folders and pencil cups to stationery, storage boxes and cork boards, all in an array of ethic inspired patterns and fun colors that reflect Nate's signature style. You'll find everything you need to keep your workspace looking tidy and stylish! I caught up with Nate to hear how he keeps his own workspace organized and here's what he had to say:
"We've all heard the phrase, 'work smarter, not harder.'  For me that starts with organization. I can't think when things are messy.  I like everything in its place. That doesn't mean, though, that the place I put things can't be elegant.  Just like my home I want my office to feel layered and collected over time with a mix of finishes to make it interesting.  Small wooden boxes hold my paper clips.  A mexican woven basket serves as a catchall for my cords, ruler and tape measurer and, one of my own-designed gold and white pencil cups holding all my beloved sharpies.  Beyond that there are pictures of family and friends and places I've been that make me smile as well as hand written notes from business partners and peers pinned to the cork board lining my walls. Those notes remind me of the good work I've done and motivate me to keep focused on the great things ahead." – Nate Berkus
In Nate's latest book, The Things That Matter, he profiles some amazing homes which also feature some well organized work spaces. Here are a few of my favorites…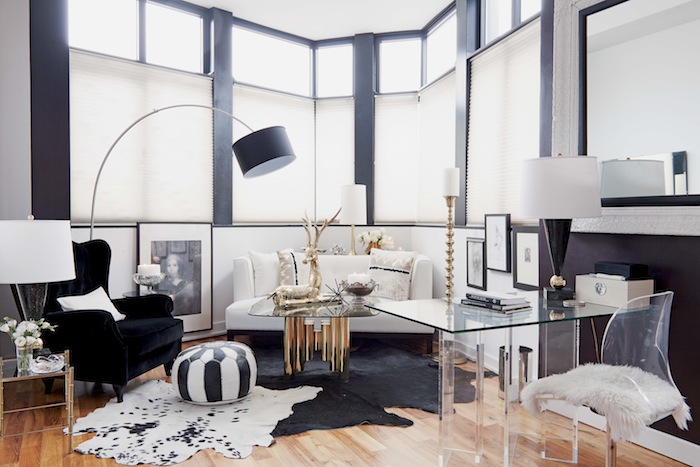 The living room/office of blogger Kelly Framel.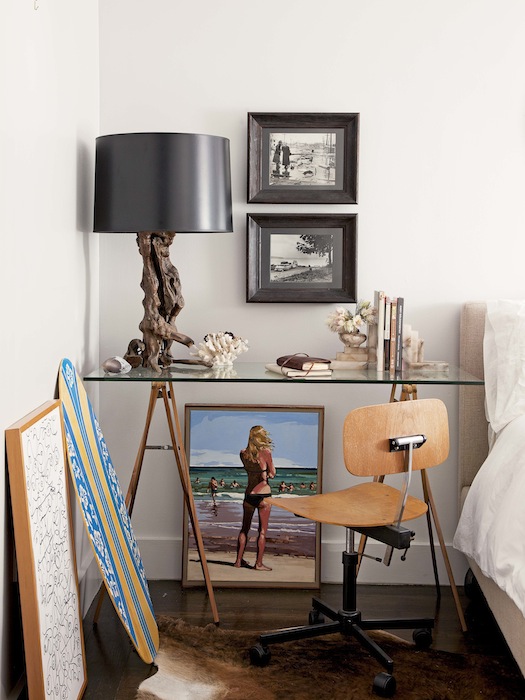 The desk of Nate's barber/hairstylist Steve Berg.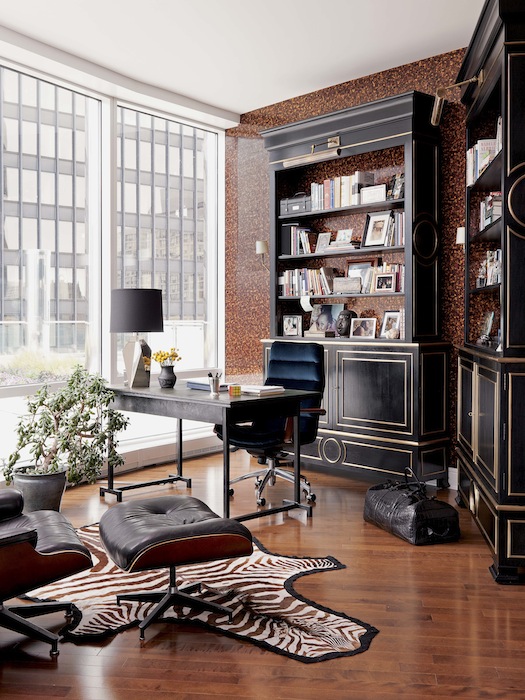 The office of entrepreneur and author of The Pursuit of Happyness, Chris Garnder.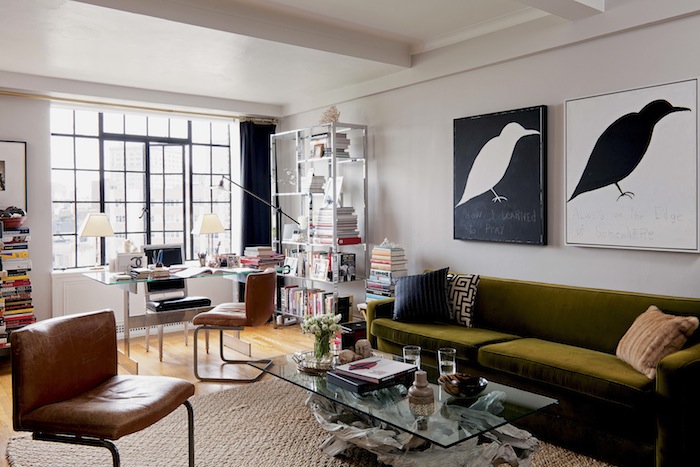 The living room/office of Nate's friends Brooke & Michael Haney.
Ok, so now that you're inspired to get your own workspace organized, I've teamed up with Nate and Target for a fab giveaway that I know you'll all love! One lucky winner will receive an autographed copy of The Things That Matter that will be personalized by Nate, just for you (!) AND a $100 gift card to Target that you can use to purchase all of your favorite products from The Nate Berkus Collection line of stationery and office accessories available exclusively at Target! Pretty awesome, right?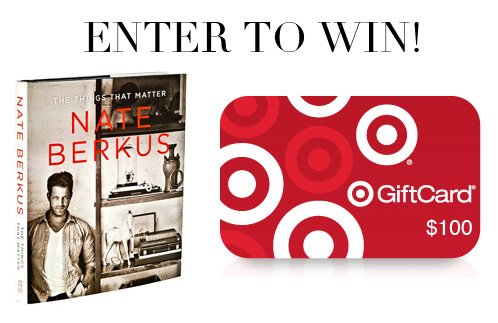 For your chance to win, hop over to the Nate Berkus brand shop at Target.com to take a look and then leave ONE comment on this post telling me what your favorite product is from Nate's collection. The contest is open to residents of the US and Canada and ends on July 6th at Midnight. We'll select the winner at random and will contact you directly if you're the lucky one. Best of luck!
*Please note, in an effort to prevent spam, we have a comment moderation system in place so if you're a first time commenter, your comment will appear within a few hours!
***UPDATE JULY  7, 2013: THIS CONTEST IS NOW CLOSED. CONGRATS TO ROXIE FROM GEORGIA WHO IS THE LUCKY WINNER***