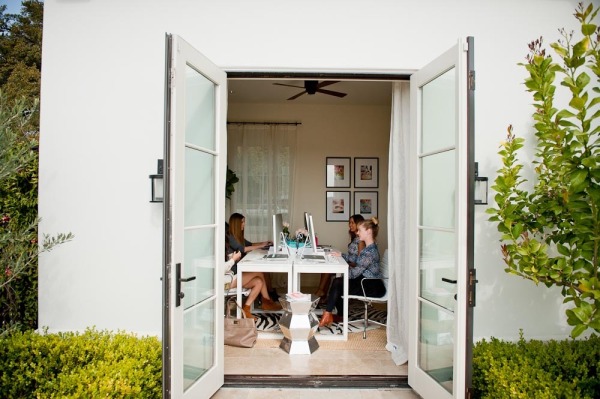 I'm on the hunt for a few talented individuals to help with the blog, design studio and other exciting projects in the works. Here's the scoop:
AWESOME DESIGN STUDIO INTERN
I'm looking for one awesome intern to help with all of the exciting projects I have going on at Nicole Gibbons Studio. This is a jack of all trades kind of position which will involve assisting with everything from interior design projects and events to photo shoots, television segments plus a few administrative tasks.  This is a great opportunity for anyone who wants to learn about running a multi-faceted creative business and building a brand. The experience will be fun and rewarding experience and I'll teach you everything and introduce you to everyone I know!
Location: You must live in New York City and be available at least 2 days per week. | Requirements: Must be highly organized and creative with an eagerness to learn and an attention to detail. You must also have a passion for interior design as that is the core of our business. | Duration: Flexible, but must be available to start immediately. | Compensation: College credit available + daily lunch | To Apply: Contact us here with DESIGN STUDIO INTERN in the subject line. Include a brief cover letter that tells why you think you'd be a great fit along with a copy of your resume.
AMAZING EDITORIAL INTERN
Looking for a talented, young writer with an interest in design and entertaining to contribute to So Haute as a blogging intern. Students located in New York City are preferred but we will also consider candidates in remote locations. This is a position that will require a few hours of work each week and you can work independently from home with occasional meetings in person or via skype. You'll help write blog posts and assist with other blog related projects… and if you're based in NYC, the bonus for you is that you'll get to attend some pretty fab industry events that will provide excellent networking opportunities with top brands and influencers. This is a great opportunity for a journalism student who wants to have their work published on a far reaching web platform (we reach more than 30K readers in more than 130 countries monthly!) or for someone who wants to learns the ins and outs of running a successful blog.
Location: New York City or remote | Requirements: The ideal candidate has a good eye for design, stellar writing skills, a familiarity with social media and blogging platforms and is comfortable working independently. A healthy obsession with design including knowledge of designers, industry influencers and brands is a huge plus! You'll have an extra edge if you're familiar with WordPress and/or have photoshop skills. | Duration: Flexible | Compensation: College credit available | To Apply: Contact us here with EDITORIAL INTERN in the subject line. Please send a brief cover letter with why you think you'd be a good fit as well as a copy of your resume and any writing samples (links are preferred). If you have a blog of your own or are active on social media, please also send links to your blog and/or social media pages.
CONTRIBUTING PHOTOGRAPHER
I am in need of a photographer with a passion for interiors based in New York City who can occasionally shoot stories by assignment and also collaborate with me on creative and original content features for the blog. You would shoot everything from beautiful interiors, to interior design industry events and the occasional portraits. Most shoots would be flexible and workable around your schedule. The number of assignments per month are variable.
Location: New York City | Requirements: An excellent eye and experience shooting various lifestyle content with a focus on shooting/lighting interiors | Duration: Flexible | Compensation: Negotiable | To Apply: Contact us here with PHOTOGRAPHY CONTRIBUTOR in the subject line and include a link to an online portfolio of your work.
 Photo credit: Style Me Pretty Living