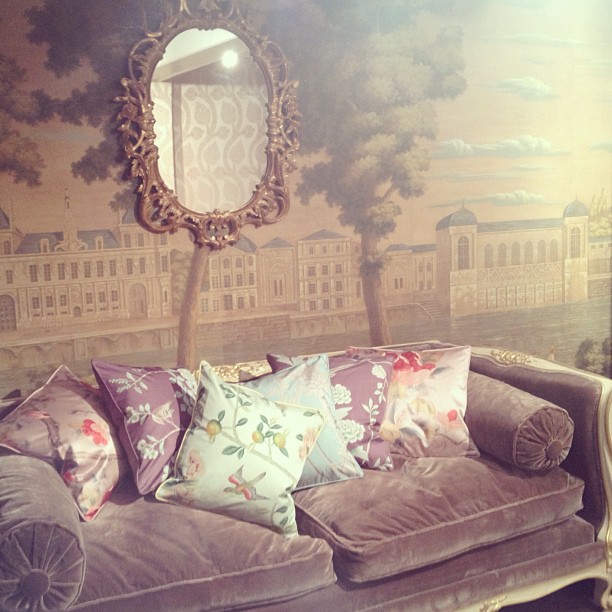 If you've checked in on the blog over the past couple of months and noticed the lack of updates you've probably been wondering whether I'm still alive and breathing! Well, I can asure you I am and I'm currently recuperating from one of the busiest Fall seasons I've had in a while, hence the radio silence. Besides working full-time and executing my biggest project of the year which just wrapped up the first week in December, I was traveling quite a bit, had some family obligations to tend to and also just took the opportunity to enjoy some much needed "me" time. When I wasn't swamped with work or travel, I used my free time to catch up with friends, catch up on sleep and also committed myself to working out 3-4 times a week which has done wonders for my sanity. I've also been working on some behind-the-scenes updates to the blog including a slideshow feature which will be launching soon. So without ever intending to, I ended up taking a 2+ month hiatus from the blog and I feel great … Refreshed, re-energized and ready to get back to regularly scheduled blogging. So Haute has grown so much this past year that I also think it's time to enlist some help. I'm looking for a fabulous New York based intern to help contribute to So Haute. Click here if you're interested in learning more. And if you want to have a look at some of the highlights of my time off from the blog, I included some of my Instagram snaps below. I am utterly obsessed with Instagram so if you ever want to keep up with what I'm up to outside of the blog you can always follow me @sohaute. Thanks so much for reading!!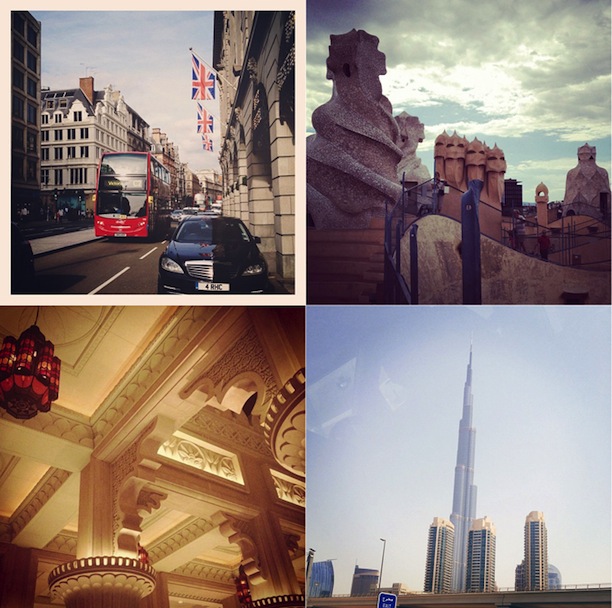 Trips to London, Barcelona and Dubai earlier this fall were quite memorable. Top left: London – one of my favorite cities in the world. So full of charm and history! Top Right: Gaudi architecture at La Pedrera. Bottom Photos: Architecture at Al Quasr in Dubai (L) and the Burj Khalifa – the tallest building in the world (R).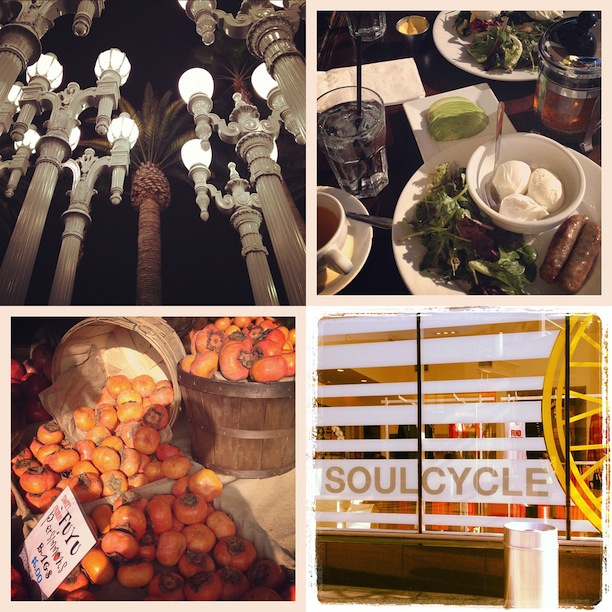 Last week I went to LA to visit my sister and my bestie. While there I visited the urban light sculptures at LACMA (L) which is one of my favorite outdoor art installations. I also had brunch with a few blogger buds including my girls Sydne, Aimee and Chriselle. The top right photo is from brunch with Sydne at Blu Jam Cafe – a new fave. Bottom Left – persimmons at the Larchmont Village Farmer's Market. Bottom Right – took my first SoulCycle class while in LA and am now obsessed! Can't wait to make this a regular part of my workout routine in NYC!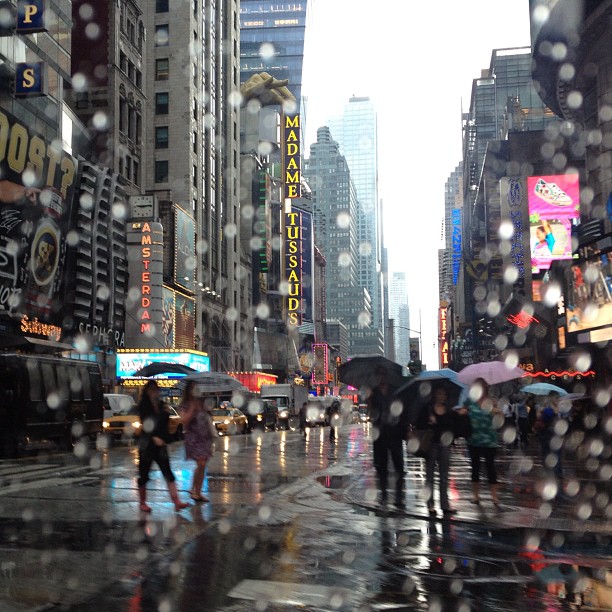 There seemed to be a lot of rainy days like this one in NYC this fall…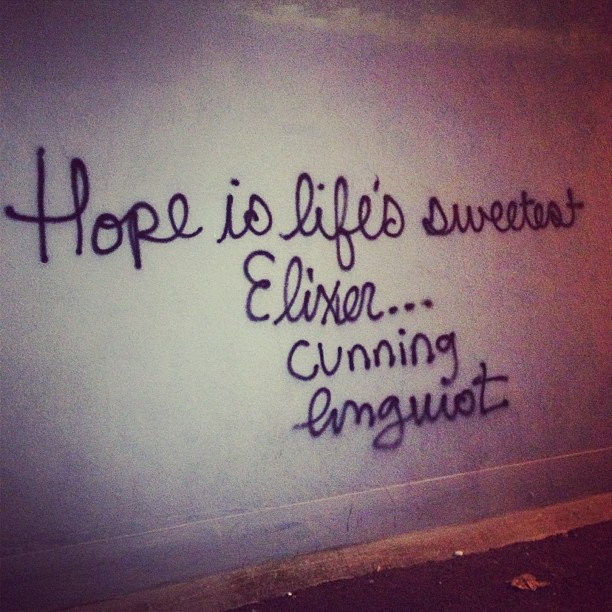 Spotted this graffiti on the wall in Freeman's alley on my way to dinner at Freeman's – a favorite dining spot on the Lower East Side.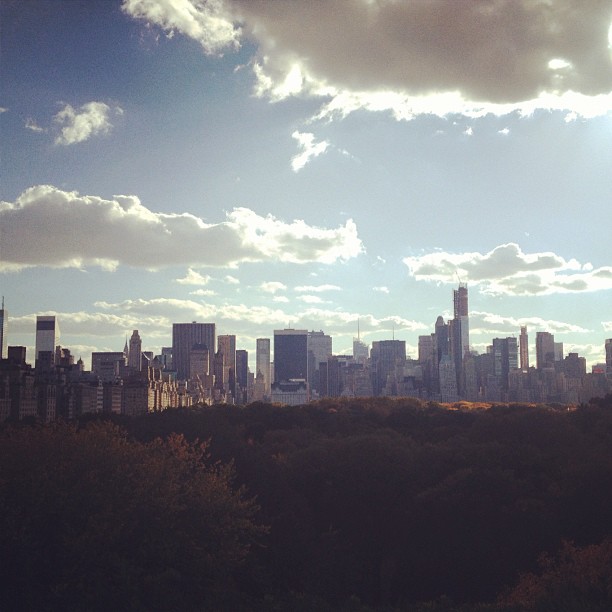 The view of NYC from the rooftop at the Met. I still think NYC is the greatest city in the world!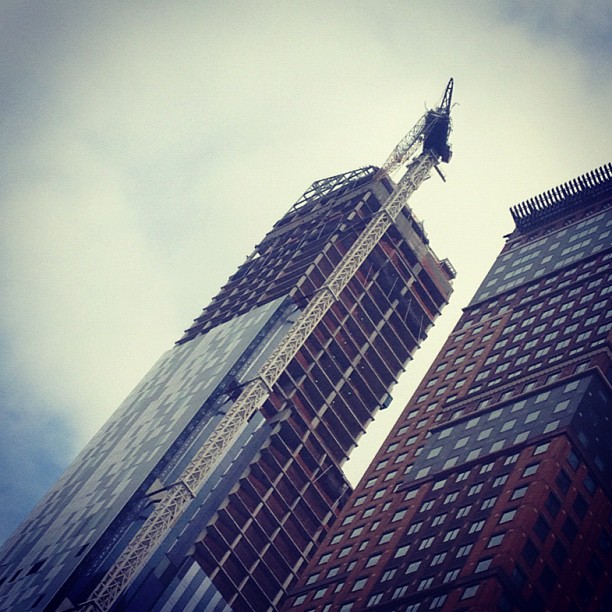 I'm blessed to have survived hurricane Sandy unscathed. This is the infamous crane you all probably saw on the news. It was just a block from my office which was in the crane collapse danger zone. Thankfully, the crane did not collapse!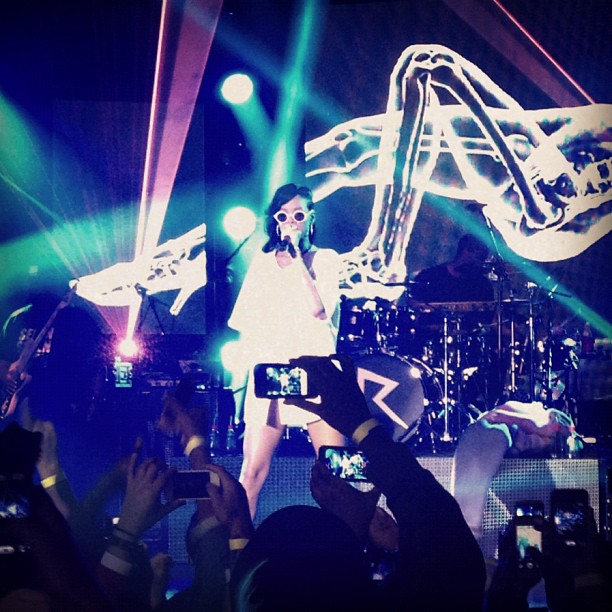 I caught a couple of awesome concerts. Above is a snap of Rihanna during the last stop on her 777 tour in NYC. She is so badass and now my latest girl crush!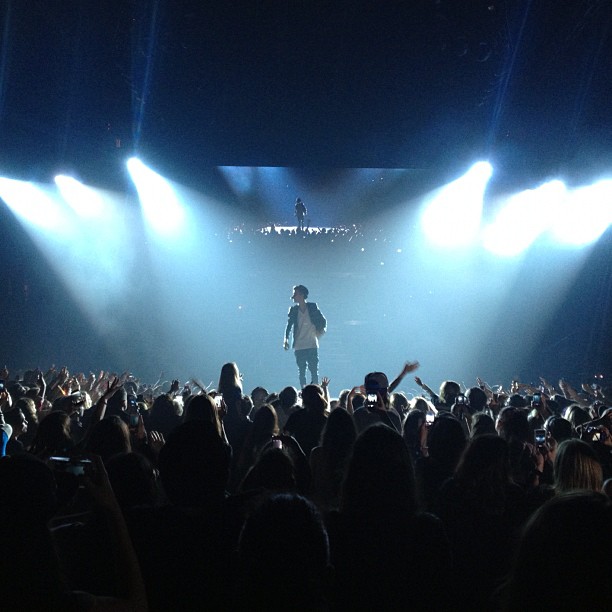 I also saw Justin Bieber in concert at Barclay's Center on a whim and I have to admit it was one of most fun concerts I've been to in a while…despite the piercing, nearly deafening screams and shrieks from the 19,000 tween girls in the audience. I'm now a belieber LOL!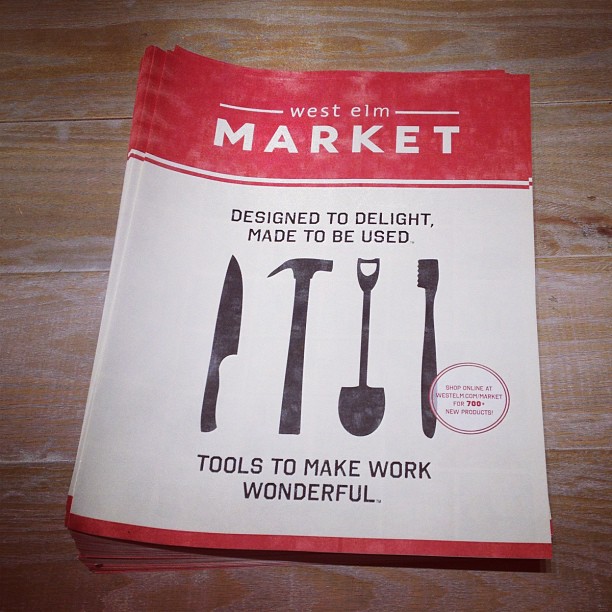 I also ventured to Brooklyn for the launch of West Elm Market…such a cool concept shop that will be rolling out across the country to West Elm stores and a few stand alone locations across the country. It's full of tools and solutions to make life at home easier.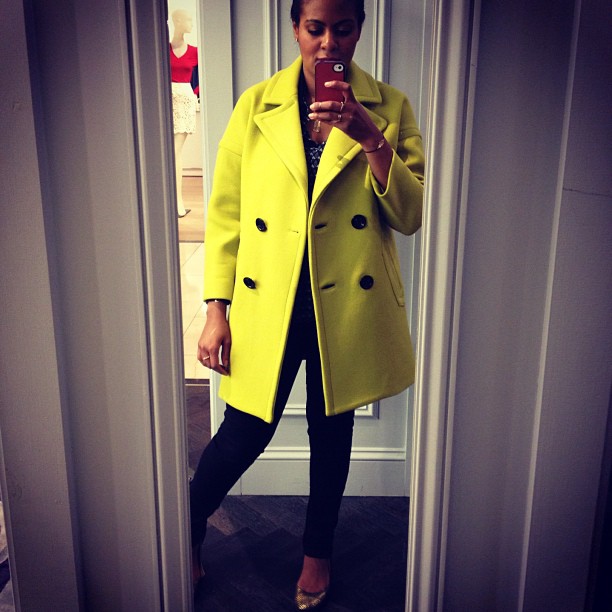 I brightened up my winter wardrobe with a bold chartreuse green coat from Milly that I ended up buying thanks to feedback from all of my fab followers on Instagram! The coat is now on sale at Nordstrom!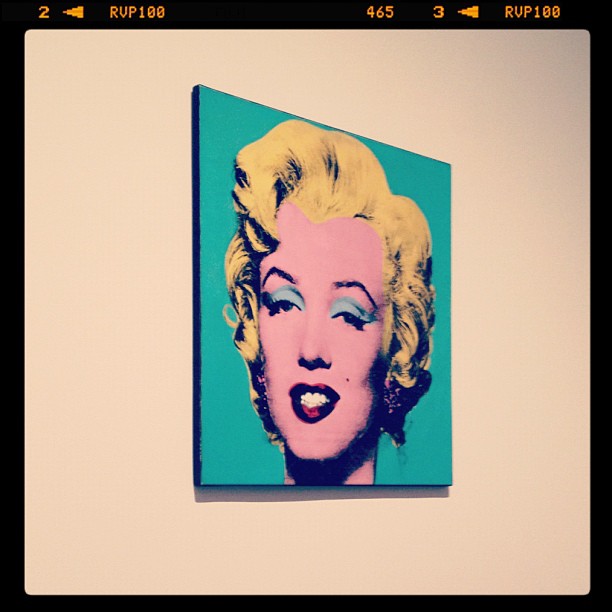 I also saw the awesome Andy Warhol exhibition at the Met which focuses on the work of Warhol and sixty other artists whose work was influenced by Warhol. Above, is his iconic pop art painting of Marilyn Monroe. Regarding Warhol: Sixty Artists, Fifty Years is on view until December 31st so there's still time to check it out!
All photos via my Instagram @sohaute. Top photo in this post is from deGournay's beautiful new NYC showroom that opened in New York this fall just steps away from the D&D building.