I was browsing CB2's website last night and came across this $99 floor lamp that seems to be inspired by design legend Mariano Fortuny.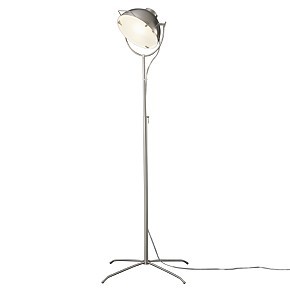 CB2's "Photography Floor Lamp"
The authentic Fortuny reflector lamp, created in 1907, sells for $5,000 at DWR and other retailers. As you can see in the photo below, it is BEYOND gorgeous but unfortunately its hefty price tag makes it unattainable for most of us. Although it's clearly not as stunning as Fortuny's, the CB2 version isn't a bad option if you want to achieve the look but don't have an extra $5K sitting around to spend on a floor lamp.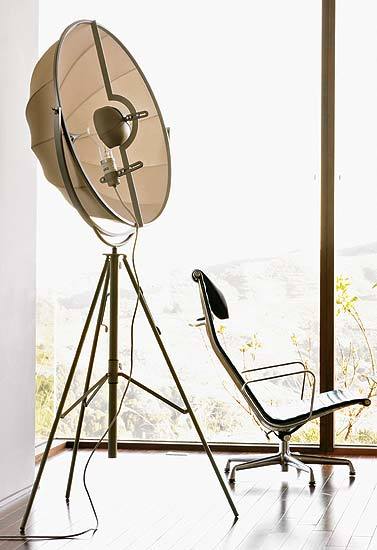 The Fortuny Lamp. Photo via DWR
You could also just purchase a basic lighting kit from a photography equipment supplier.
This one is from B&H Photo in New York. It comes with a tungsten floodlight, a reflector and an adjustable stand..and it's only $39.99!  Leave it as is for a more industrial feel or coat the stand in a bronze metallic paint to glam it up…and voila! You'll have yourself a chic, authentic photographer's lamp!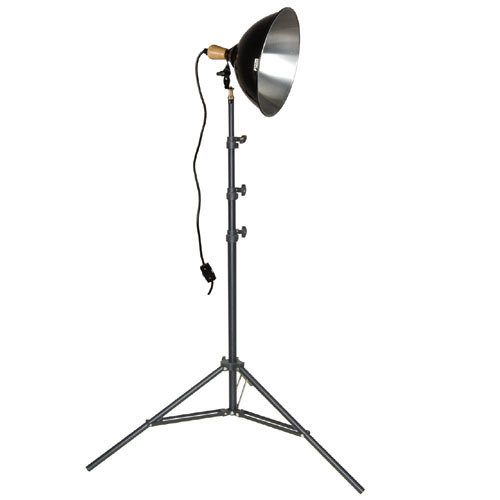 B&H Photo's Impact Tungsten Flood Light Kit