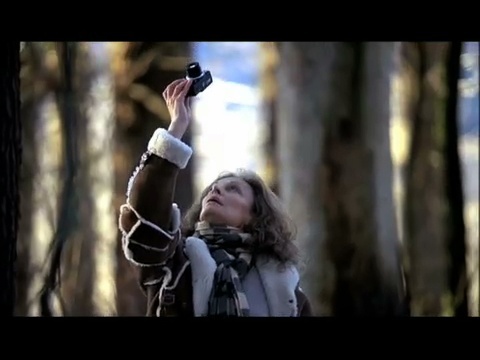 This year I watched the entire broadcast of the Oscars and I actually thought the show was pretty entertaining. Rather surprising given that this year's show almost didn't happen due to the writer's strike…not to mention the fact I that always find the Oscars to be such a bore. Usually I just watch the pre-show red carpet coverage and then tune-in to the last half hour to see who wins Best Actor, Best Actress and Best Picture. I'm very pleased this year's Oscars surpassed my expectations!
Anyway–One of Sunday's more memorable Oscar moments, in my opinion, didn't involve the actual show itself but rather a riveting commercial that premiered during the broadcast featuring one of my favorite fashion designers ever-Diane von Furstenberg. The commercial was for American Express and is part of their "Are You a Cardmember?" campaign which in the past has featured everyone from Kate Winslet, Tina Fey and Beyonce, to Tiger Woods, Martin Scorcese and Al Pacino. Truly one of the most amazing ad campaigns I've ever seen…both on TV and in print. And what a great choice to add DVF to the mix! I cannot tell you enough how talented, how chic and how fabulous I think this woman is!
The commercial was directed by Bennett Miller who garnered an Oscar nomination in 2005 for directing the film Capote. It features scenes of Diane outdoors surrounded by trees interspersed with scenes of her working alongside her team in her design studio on the Fall 2008 collection which she presented earlier this month during NY Fashion Week. The shots of the trees along with the close-ups of the prints on some of her garments reflect how Diane and her designs are influenced by the world around her. Her voice over, which narrates the commercial, is meant to inspire confidence in women while illustrating what it means to be an AMEX card member. Such a great commercial! Click play below to watch and enjoy!
Sidebar: This photo was in Sunday's New York Daily News. It's a shot of DVF with the gorgeous model Chanel Iman before her Fall '08 show holding a sign that was posted backstage. Signs like these are displayed back stage at shows to set the tone of the show and convey to the models how they should walk. I LOVE that she's all about confidence and being yourself. DVF, I heart you!!!