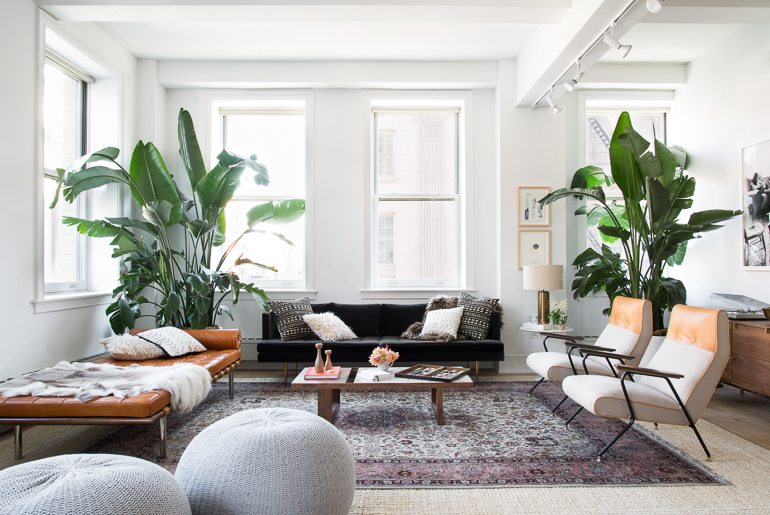 For the past several years the fiddle leaf fig tree has dominated as the go-to favorite house plant for design-obsessed folks everywhere. In fact, they're now so ubiquitous I'd argue that they're almost too trendy, plus,  they're notoriously hard to keep alive. I've recently started using the Bird of Paradise plant to style my design projects and in my opinion, it's a much better fiddle leaf fig tree alternative. The Bird of Paradise is equally as stylish but a lot easier to care for which gives it the edge. This plant comes in a variety of sizes and is such a beauty! I love its full figure, tall stature, and oversized, tropical leaves which add a ton of drama and life to a room!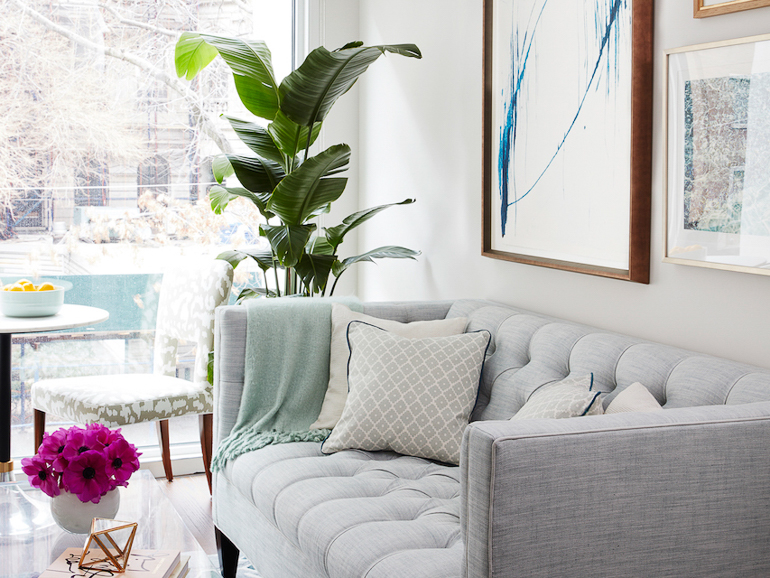 I wanted to share some tips for caring for this exotic plant so I turned to Christopher Satch who oversees Plant Science & Education at The Sill who shared the scoop on this exotic plant and how to care for it.  Christoper says there are two varieties you can generally find which look mostly the same, however, each produces different flowers. The classic bird of paradise is known for its bright, mango colored flowers while the white bird of paradise blooms flowers that are very pale. Bird of paradise rarely flower indoors though because flowering requires full sun all day and most homes do not have the lighting to sustain blooming. Aside from this fact, they are quite easy to care for otherwise.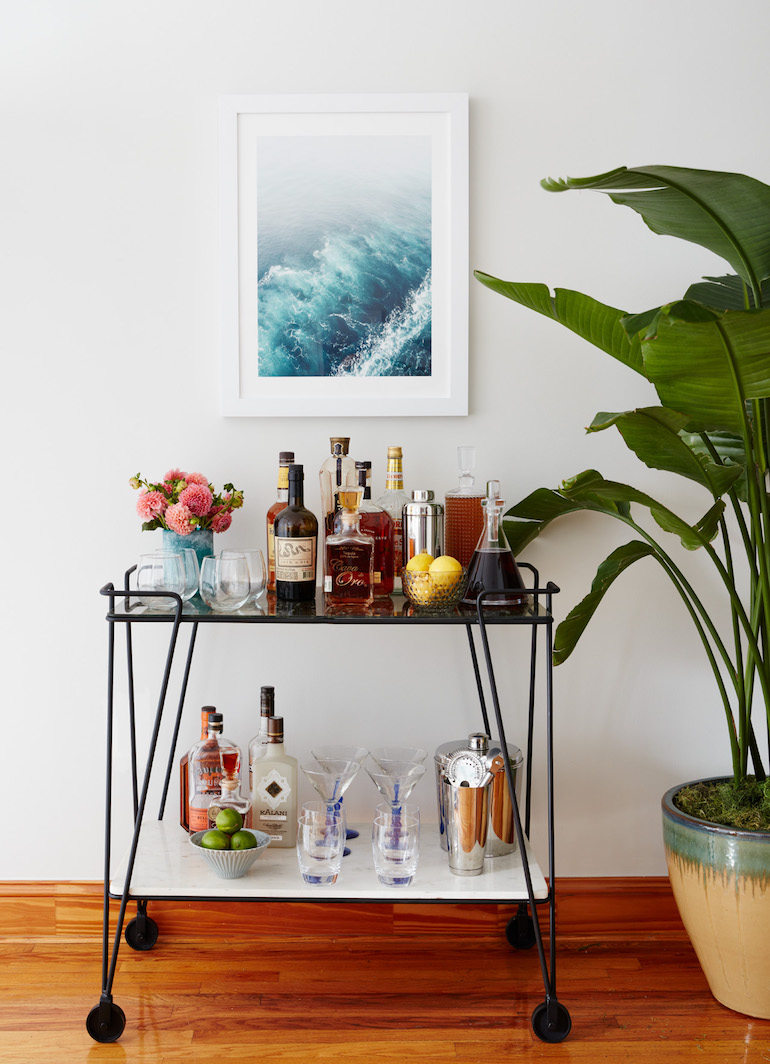 How to Care for Your Bird of Paradise Plant
Water them about once a week, when the soil is dry.A plant of about 5-6′ will need about 3/4 of a gallon of water per week if receiving direct sun. It'll need less water with the less sunlight exposure. Every now and then, give your soil a feel to make sure it has enough water. If your soil is dry 2-3″ down, add more water. Also keep in mind that these plants tend to dry out faster in the summertime. They like room temperature and dislike cold drafts and can thrive in environments with low humidity. You can even put them outdoors in the shade!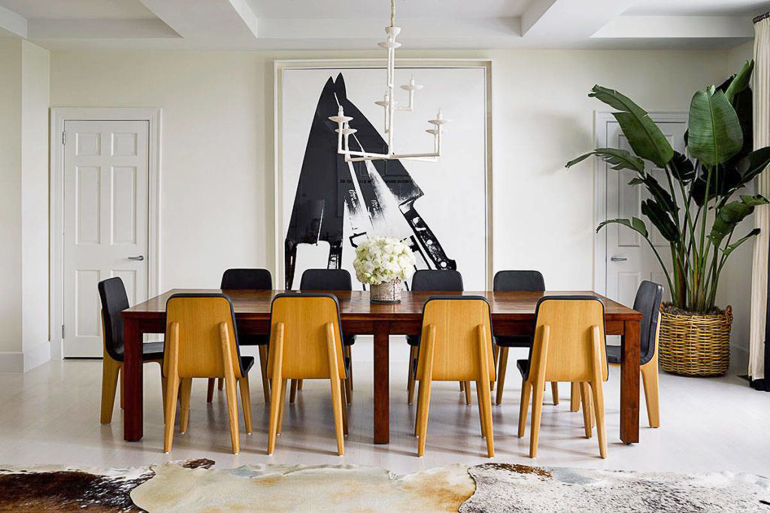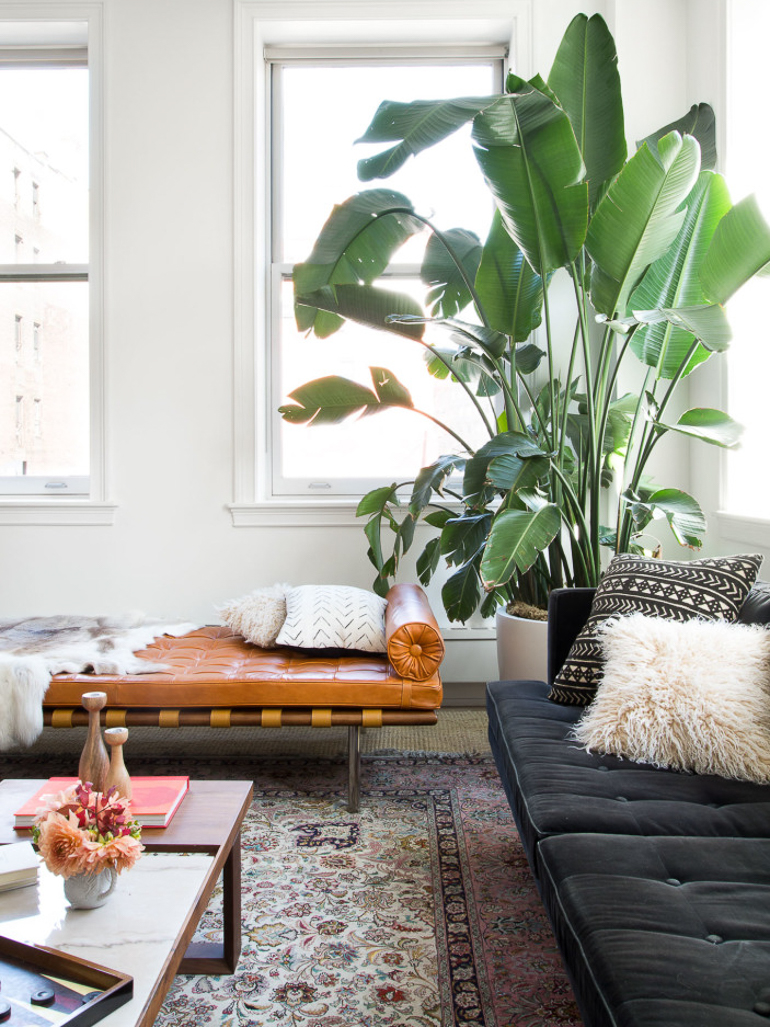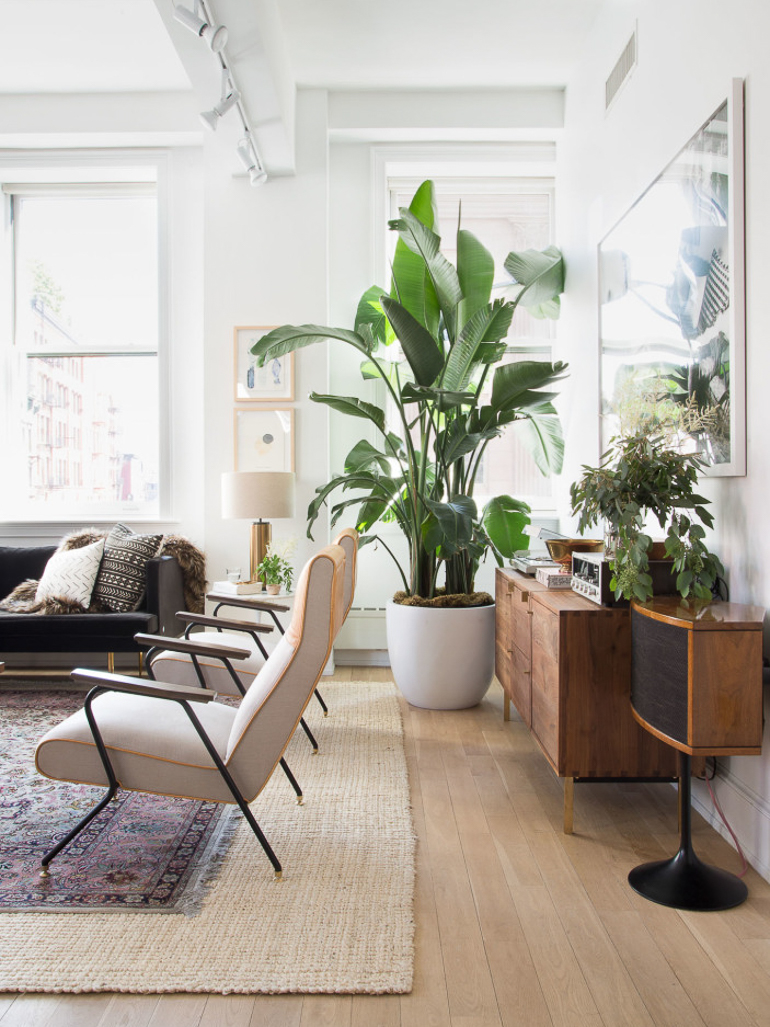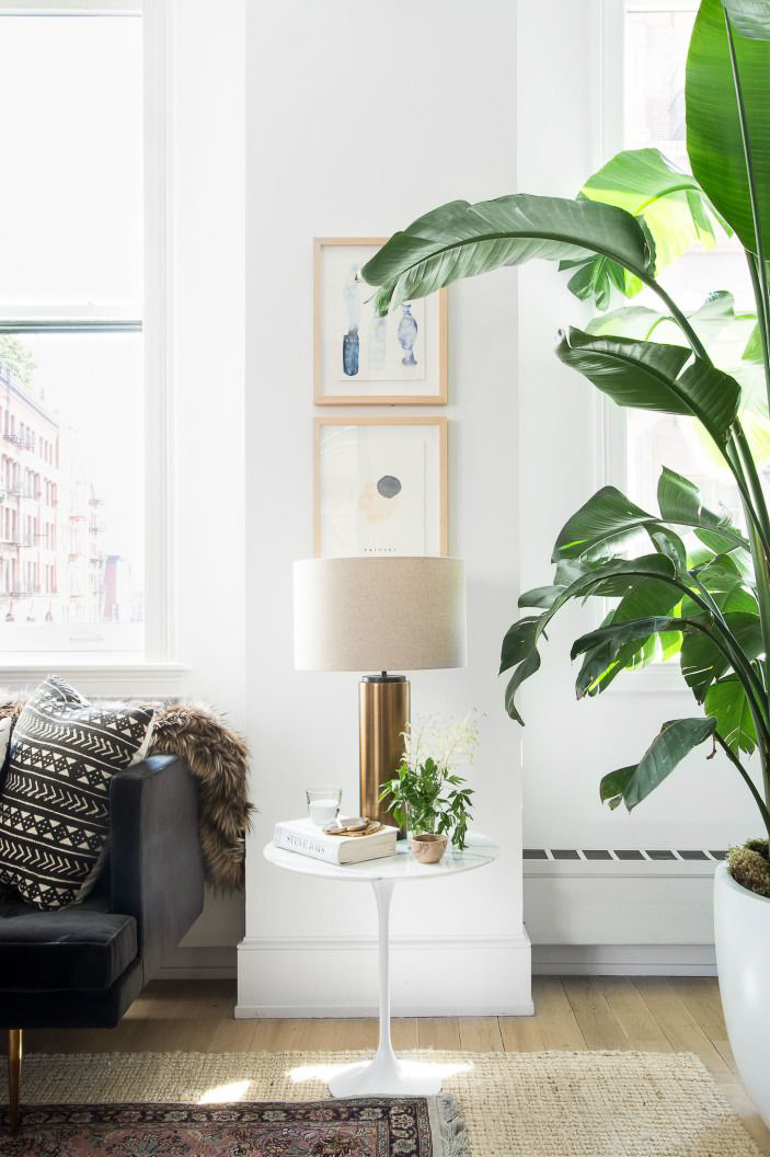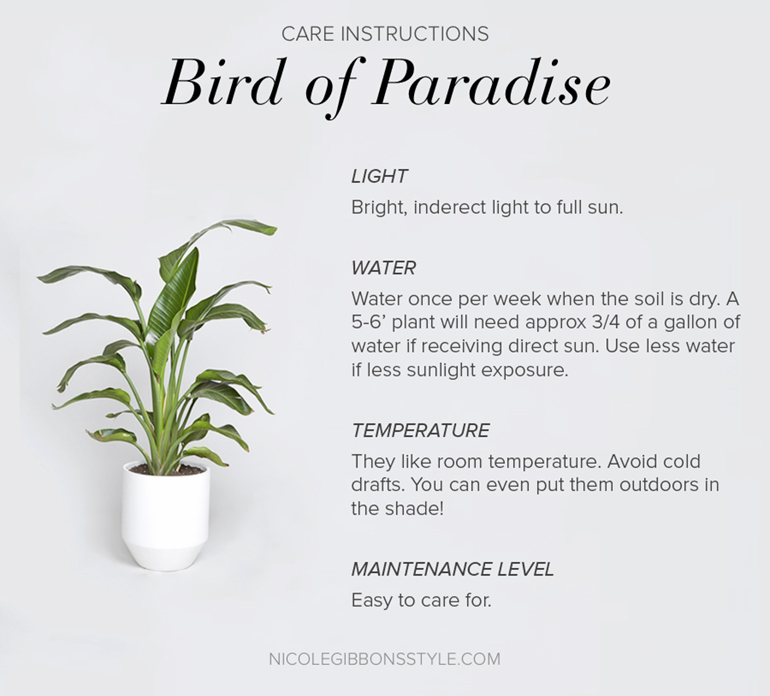 PS – Check out my post on 10 Hard to Kill House Plants!
Photos from my design portfolio by David A. Land. Additional photos via Homepolish & Harper's Bazaar