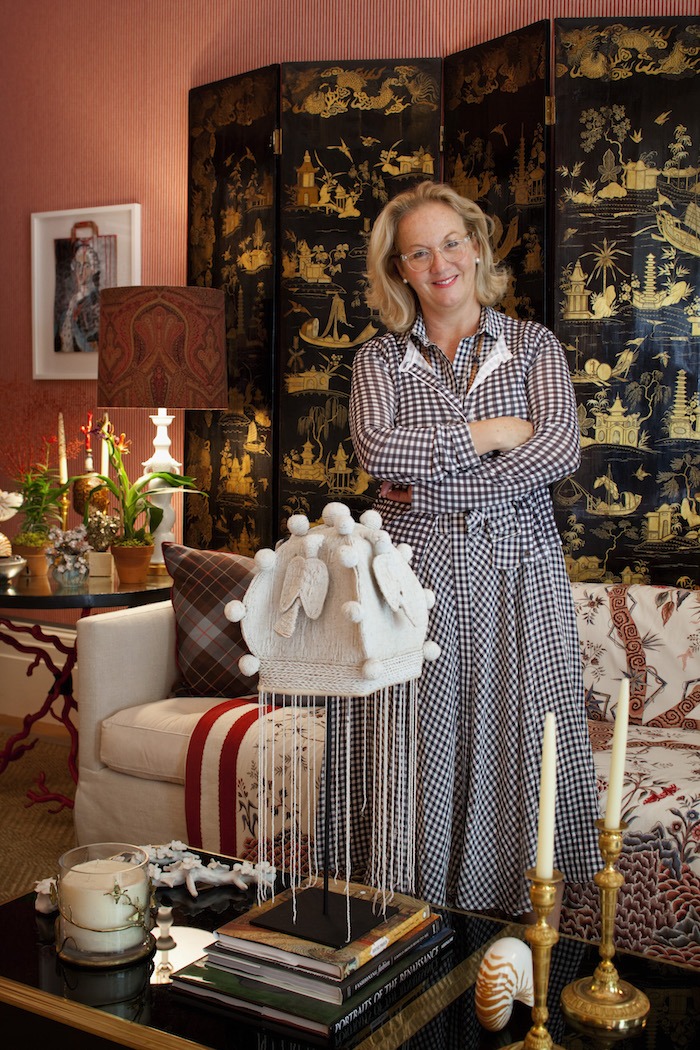 At this year's Kips Bay show house one room I absolutely loved was Alessandra Branca's salon style living room. Alessandra dubbed her space, "Le Salon Rouge" which is quite appropriate seeing as though red is a signature color that permeates some of her best known designs. Her room for Kips Bay was, of course, was full of red accents set against a backdrop of red cotton voile ticking stripe upholstered on the walls. Such a lovely feature that enveloped the room and gave it a very cozy feel. There were so many lovely accents in this room from multiple sitting areas to encourage conversation and cool, unexpected artwork from artists such as Wayne Pate and Donald "Drawbertson"to perfectly styled bookcase and gorgeous fresh flowers throughout. What I appreciate most about the room, however, is Alessandra's philosophy that a living room should truly be lived in. So even though the space is filled with many expensive pieces with provenance, her POV is that nothing in a room should ever be too precious. Below is a look at some of my favorite details in this beautiful room. (Above, Alessandra Branca in her Kip's Bay living room. Behind her, a 19th century coromandel screen from her own collection. Photo by Anthony Crisafulli)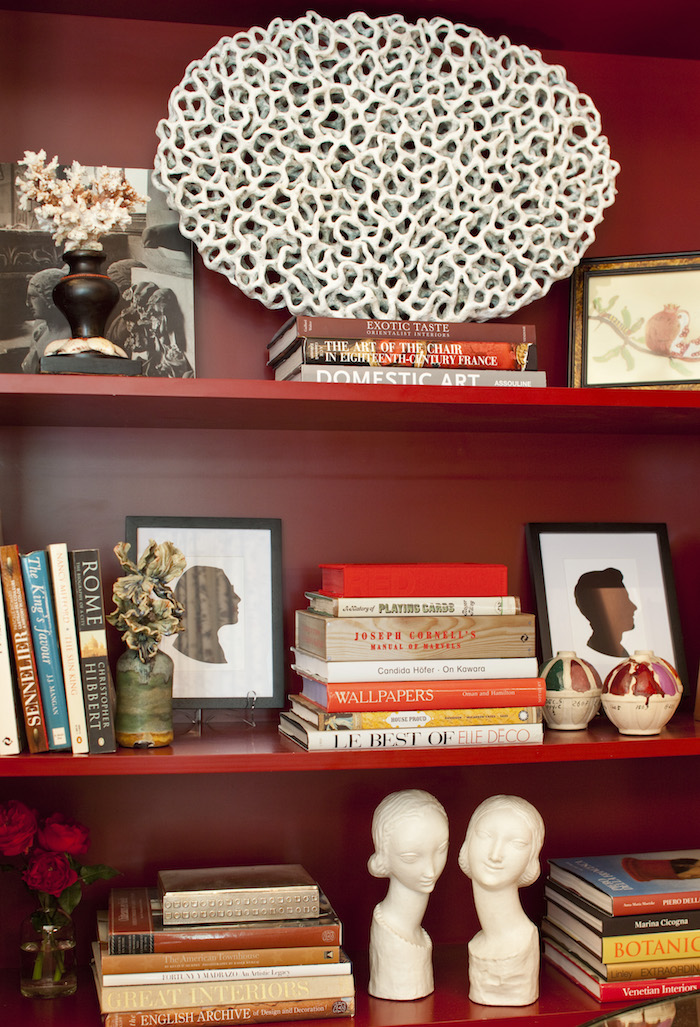 A beautifully styled bookcase vignette. My favorite element is the pair of Urbano Zaccagnini art deco busts which are from Liz O'Brien.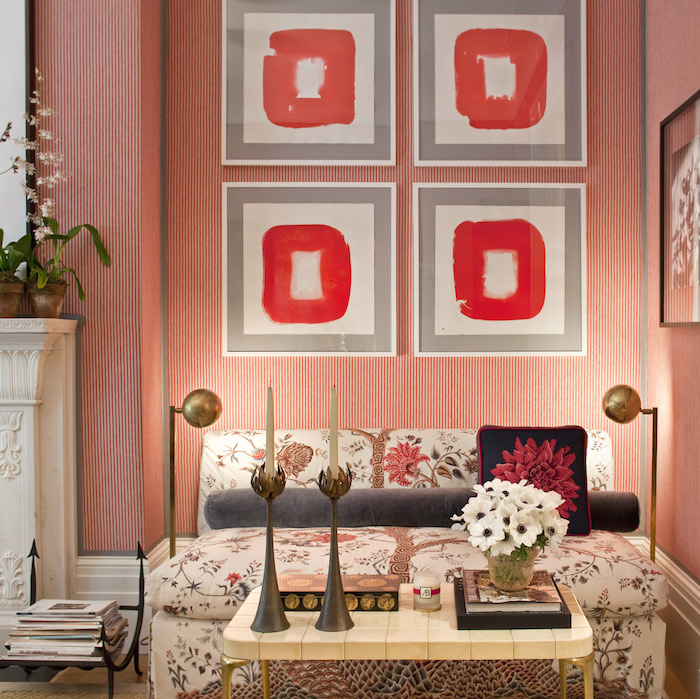 The banquet is from Atelier Branca upholstered in Pierre Frey's classic "Tree of Life" fabric. Above, a series of acrylic works on paper called "Red" by Veronique Gambier.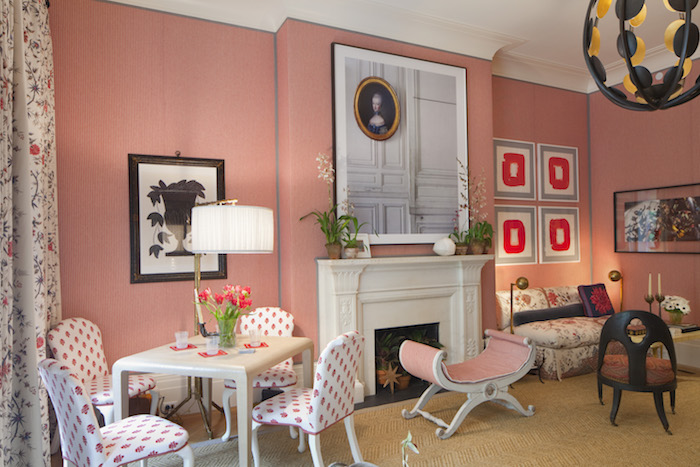 The Vintage game table is from Atelier Branca. Behind it, artwork by Wayne Pate. In front of the fireplace sits a 19th century Swedish bench and above, a stunning "Ellipse" light fixture by French sculptor Herve Van Der Straeten from Maison Gerard.
Photos by Anthony Crisafulli